Happy Custodian Day to our very own Ms.Bambi! We love you and appreciate you!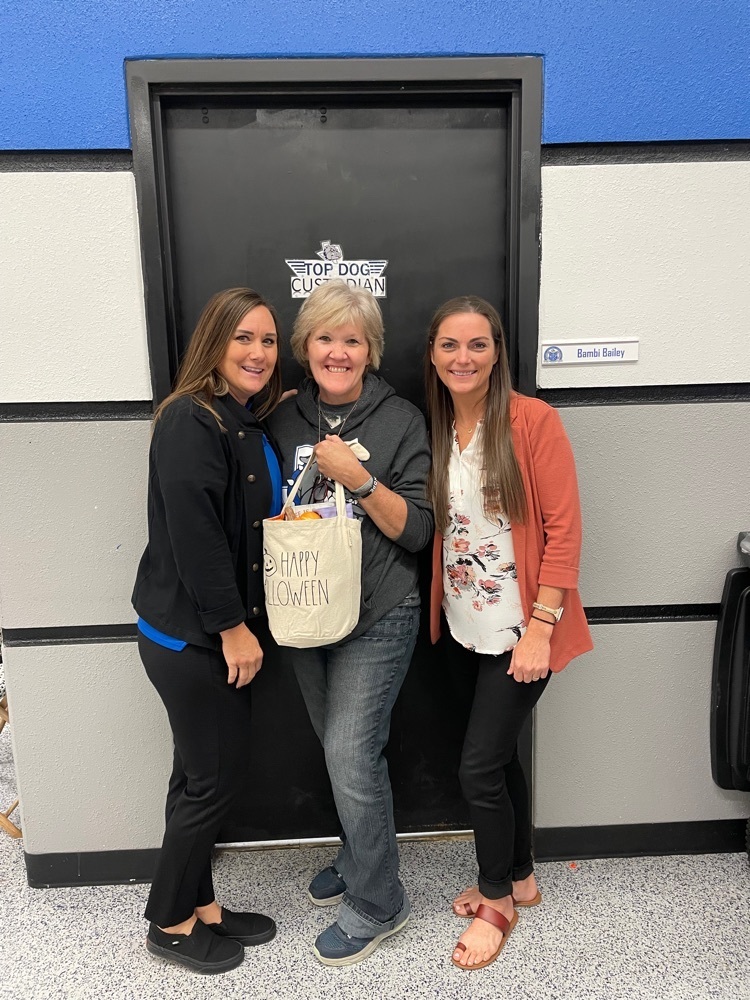 BOOK FAIR...COMING SOON!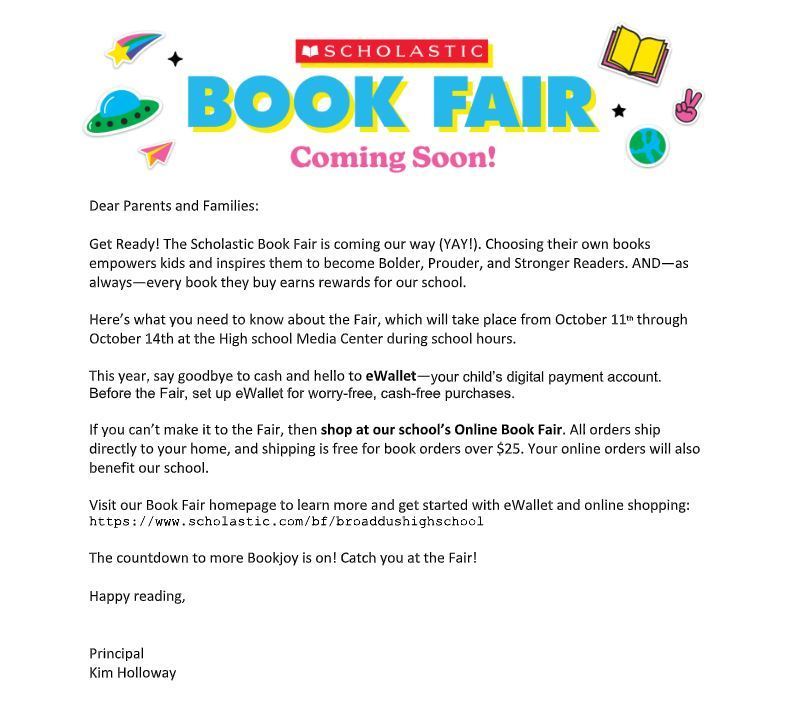 Big Kahuna sales brochures are due tomorrow! Please send those completed packets along with the payment tomorrow, September 30, 2022! Remember you can still purchase online through October 6th! We appreciate everyone who participated and everyone who purchased as this helps our students each year!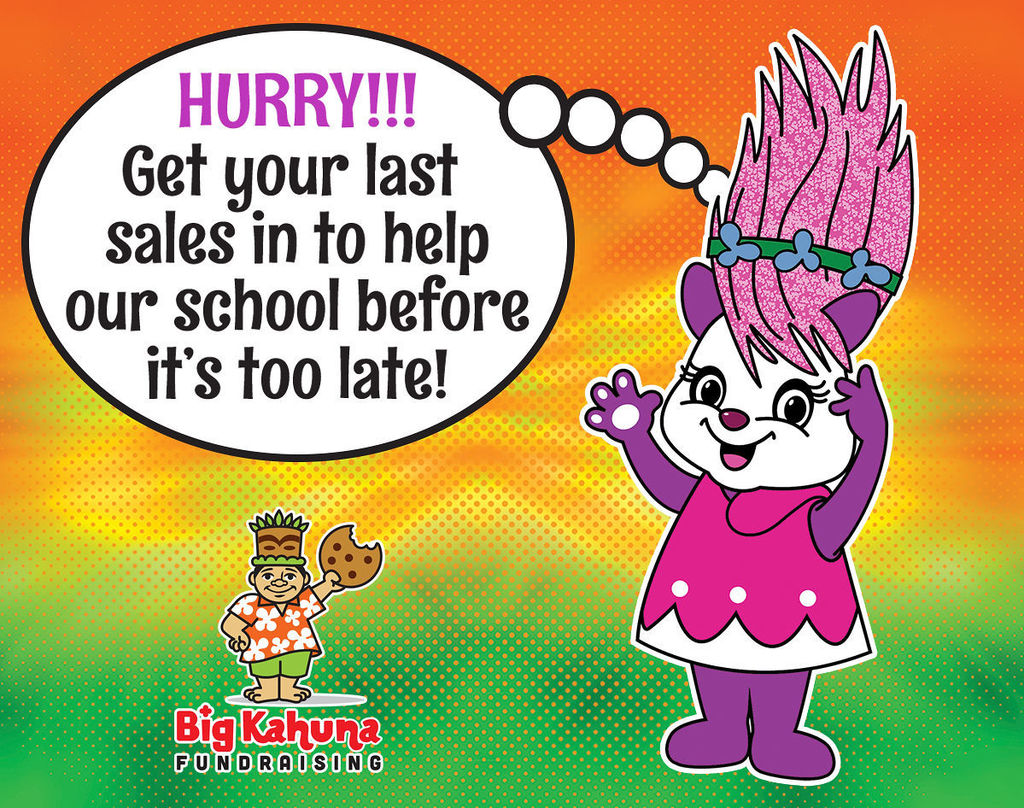 Broaddus Bulldogs 2022 See You at the Pole! Thank you to all who came and help make this happen.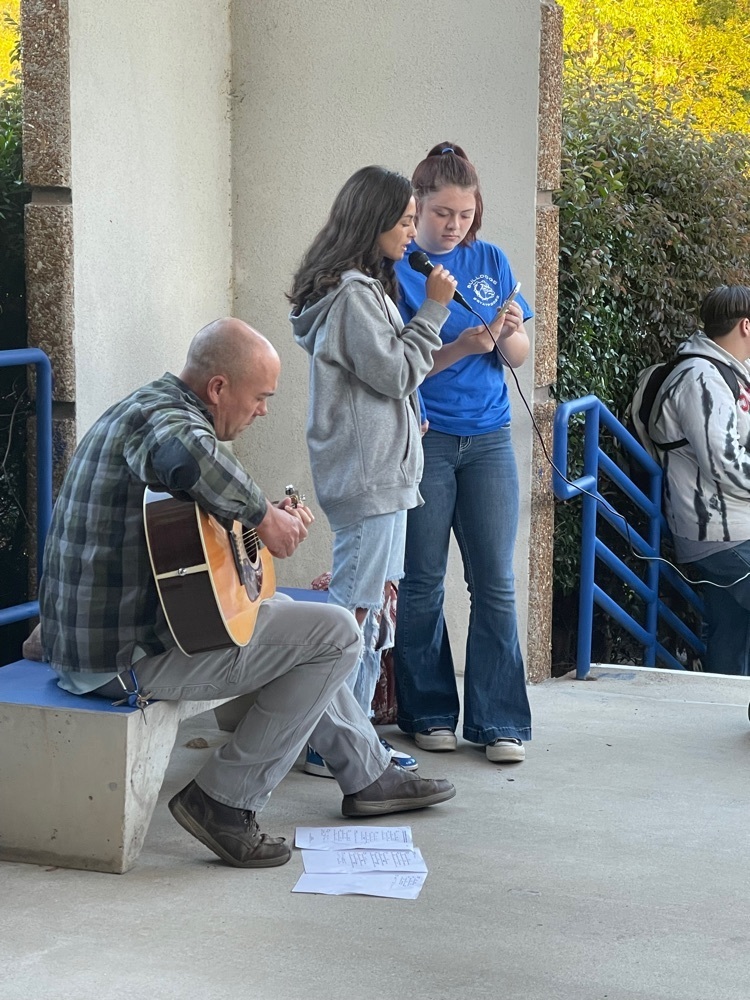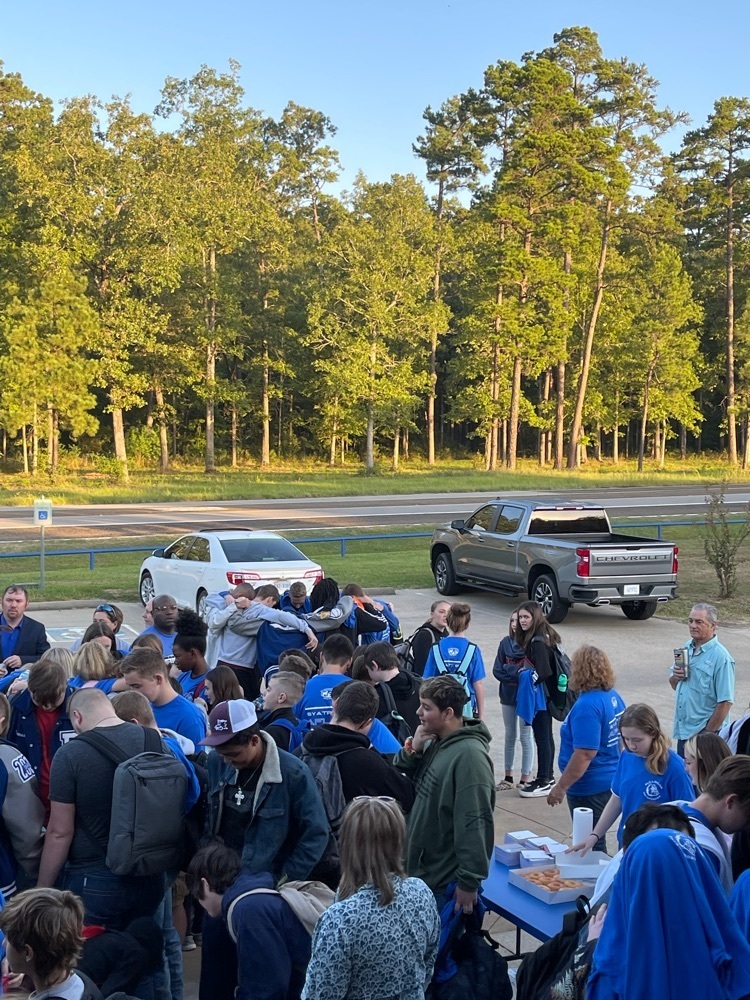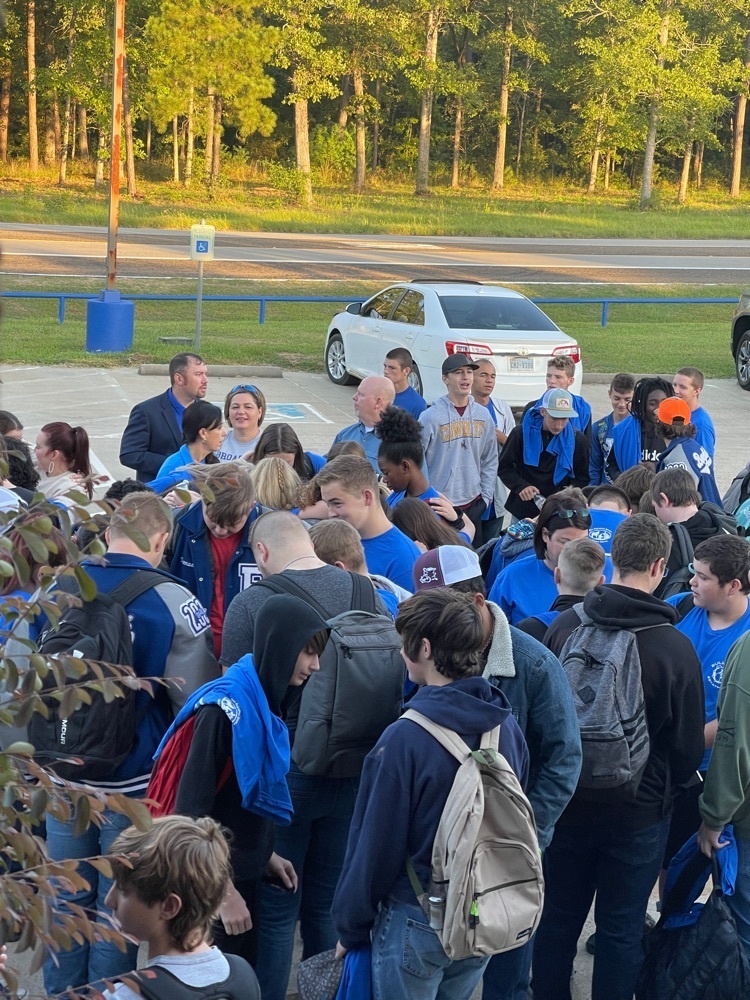 Broaddus Theater-Tickets for Oct. 21st Show on Sale now!

Superintendent Lucas Holloway along with campus principals Kim Holloway and Karianna Grant were recognized at the San Augustine County Commissioners Court on Tuesday, September 22, 2022, over the district's A rating from TEA. The administrators received a plaque for their outstanding achievement and dedication to Broaddus ISD. BISD administrators would like to thank the county judge, commissioners, and everyone involved in this presentation and are honored to receive this plaque.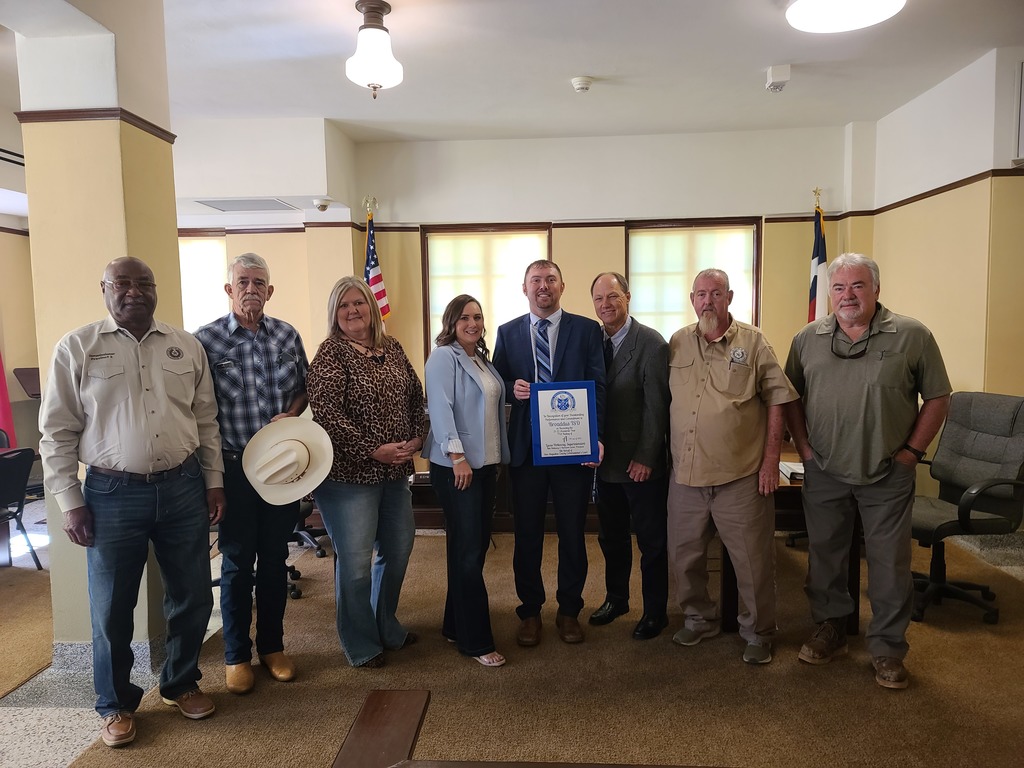 Thank you Summit Nursing and Rehab in San Augustine and Donna Crabtree! Donna delivered a hospital bed, sheets, privacy petition and various medical supplies today! We appreciate you!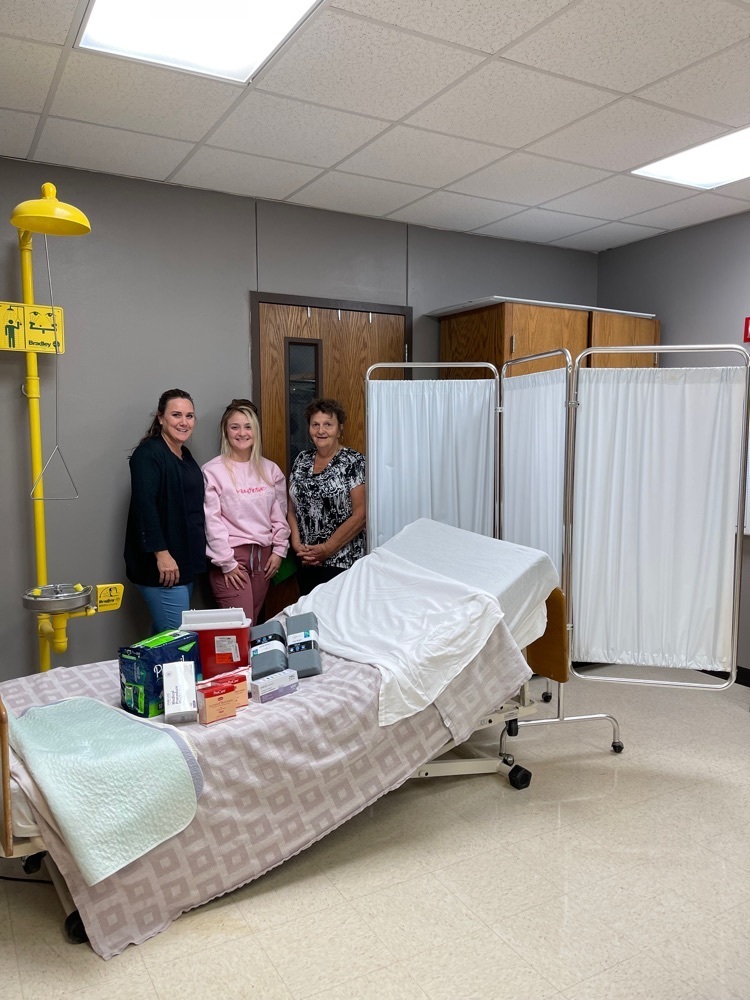 Thank you to the Alcohol and Drug Abuse Council (ADAC) for their donation of umbrellas for pick up duty and bus rider duty in the rain! They stopped by to drop off some umbrellas and Mr. Kilmer accepted their gracious donation!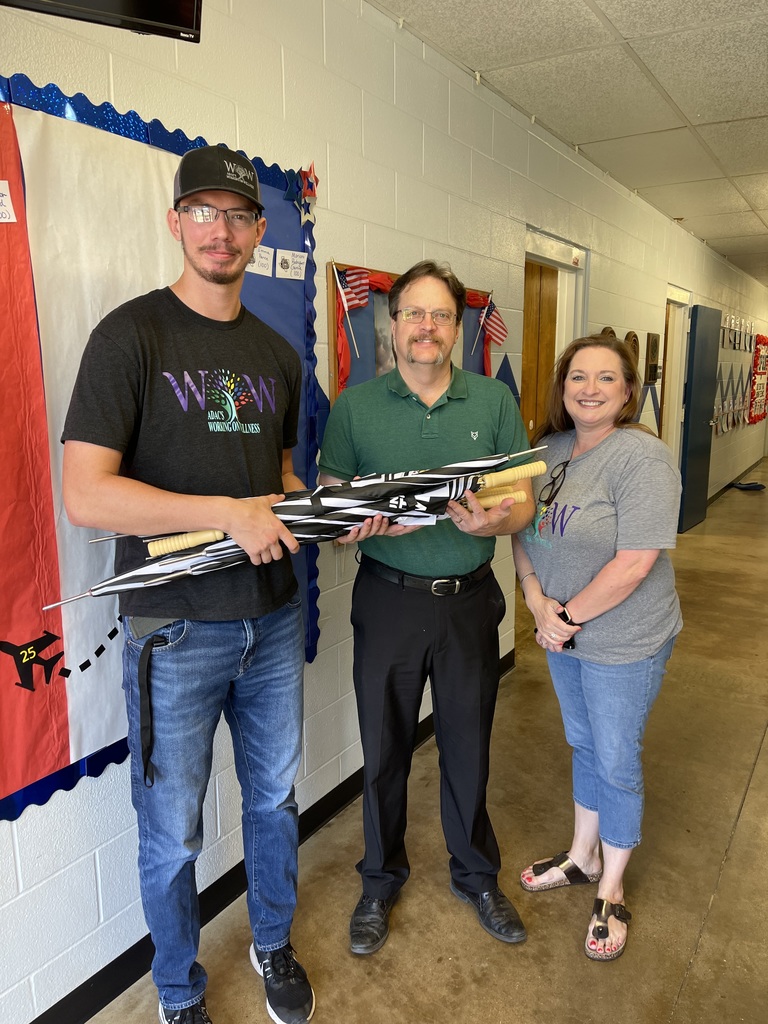 Employee with Perfect Attendance-Thanks for your hard work and dedication!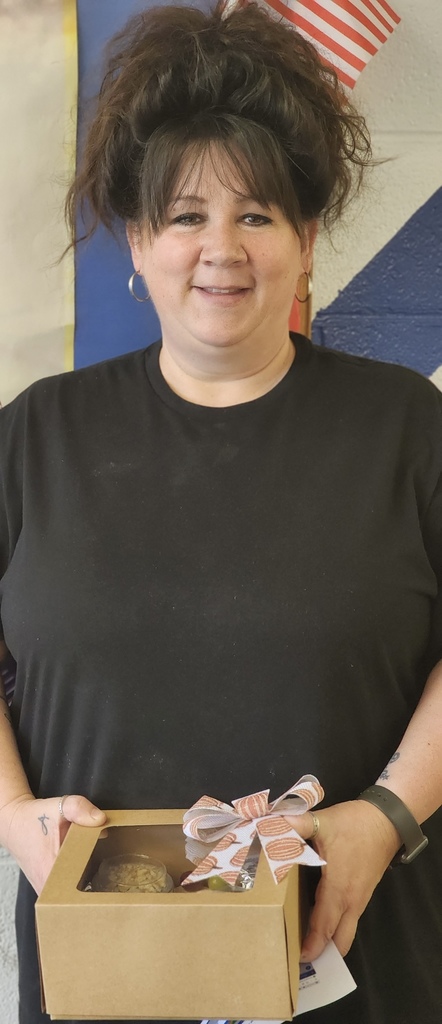 B I G K A H U N A winners from today! 09-26-2022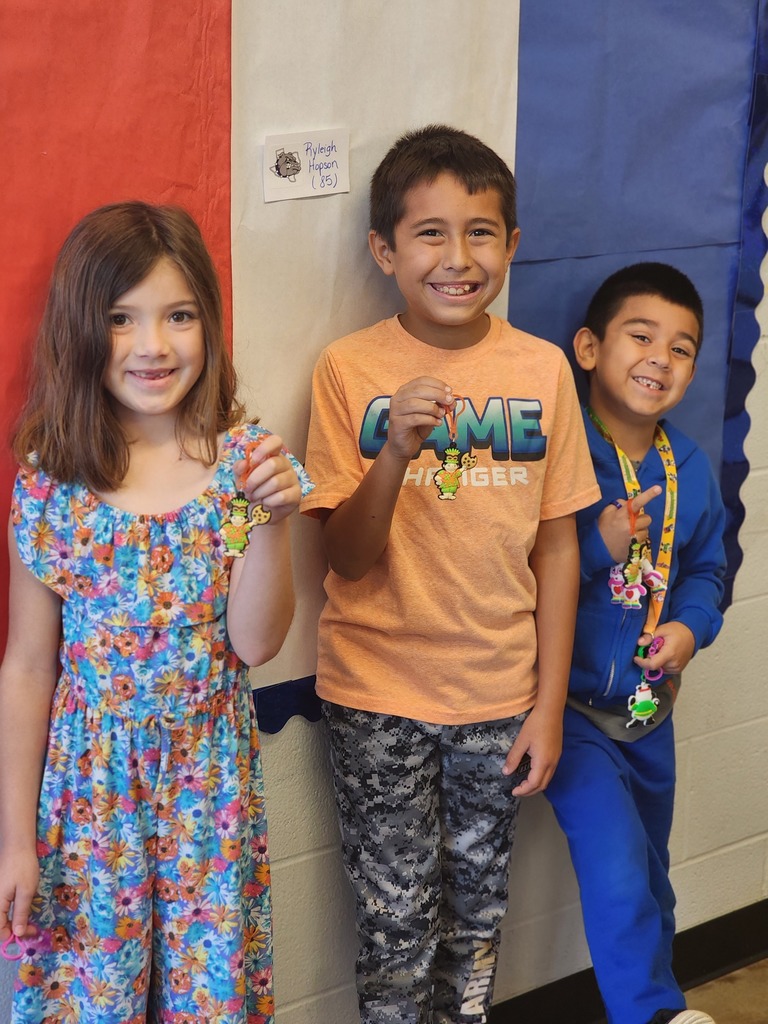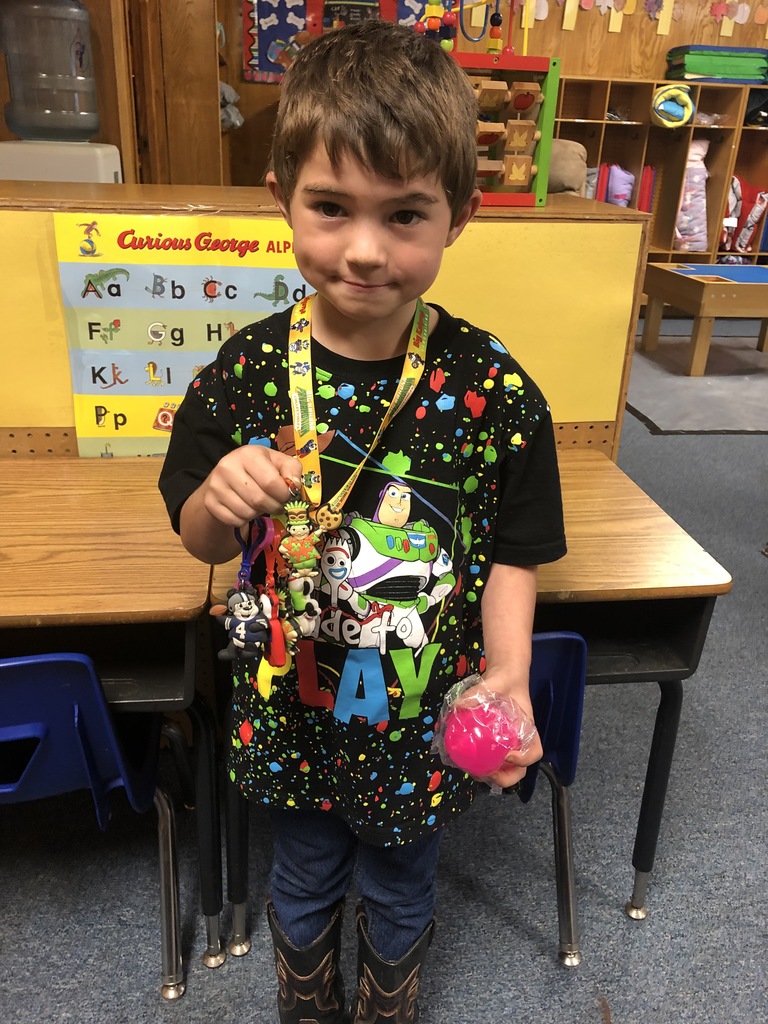 Come to the main event. Gate opens at 6:30 pm, start time at 7:00 pm. BISD wrestling at the High School Gymnasium. Tickets are available.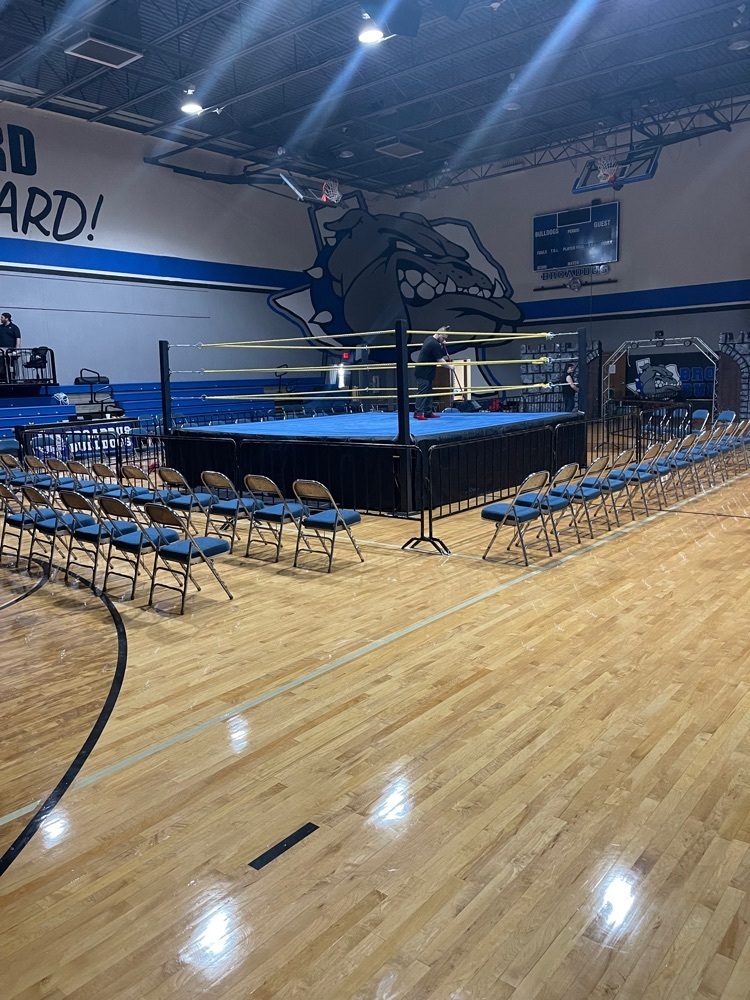 Broaddus High School was busy today! High School perfect attendance for the first 6 weeks had pizza at CiCi's in Lufkin, IBC certifications came in today and Biology created cell cycle cookie cakes! Great job students and staff.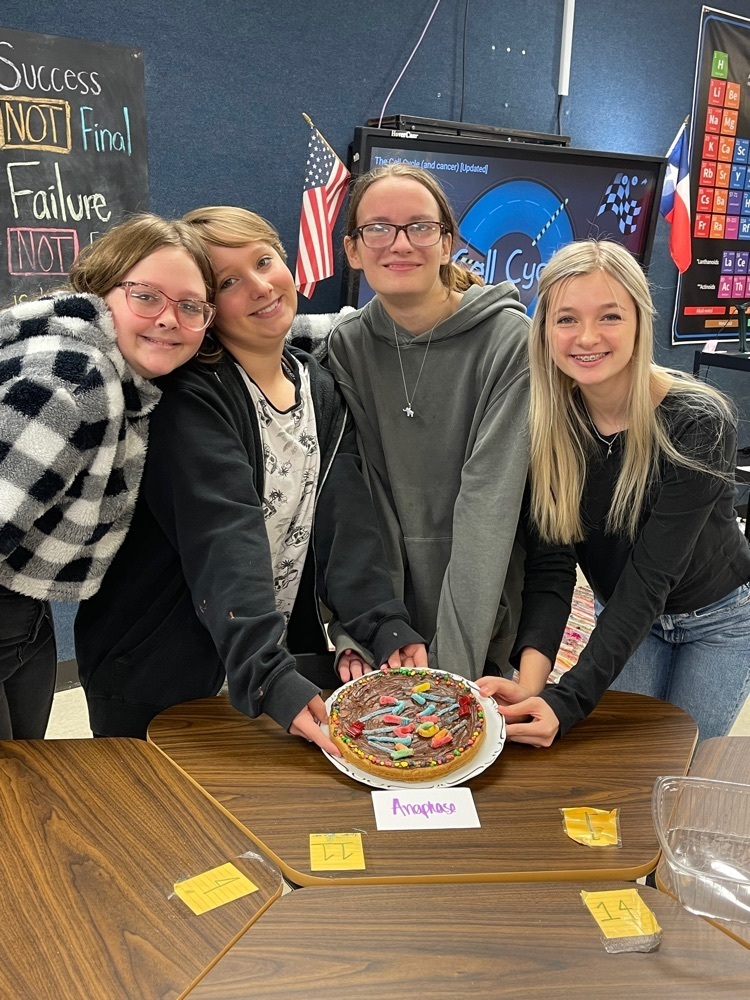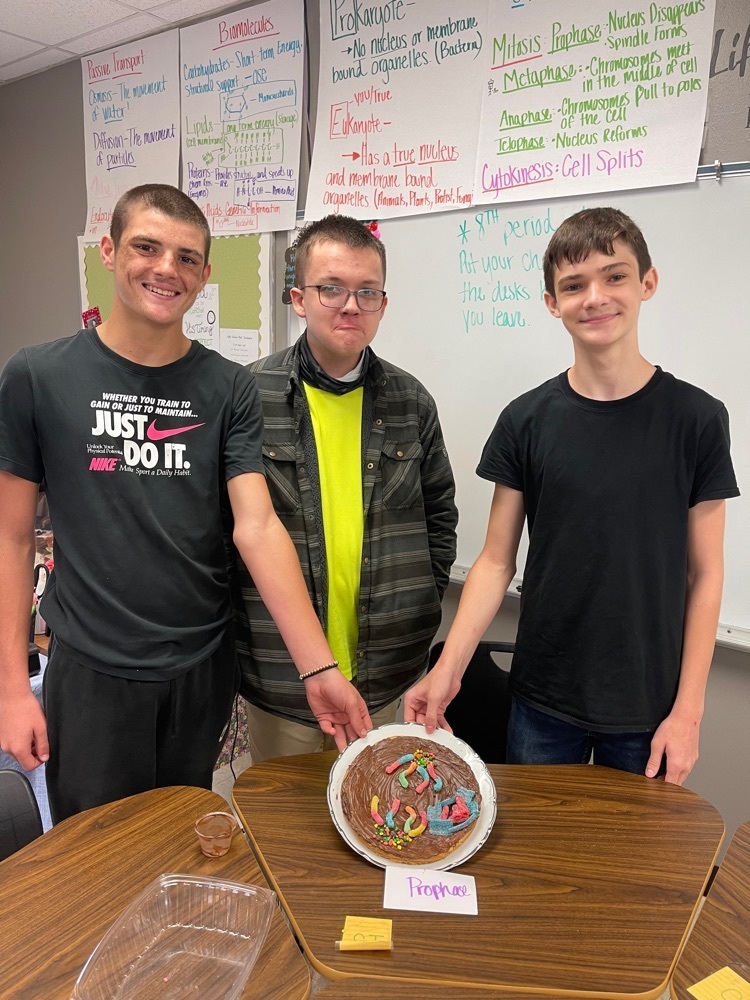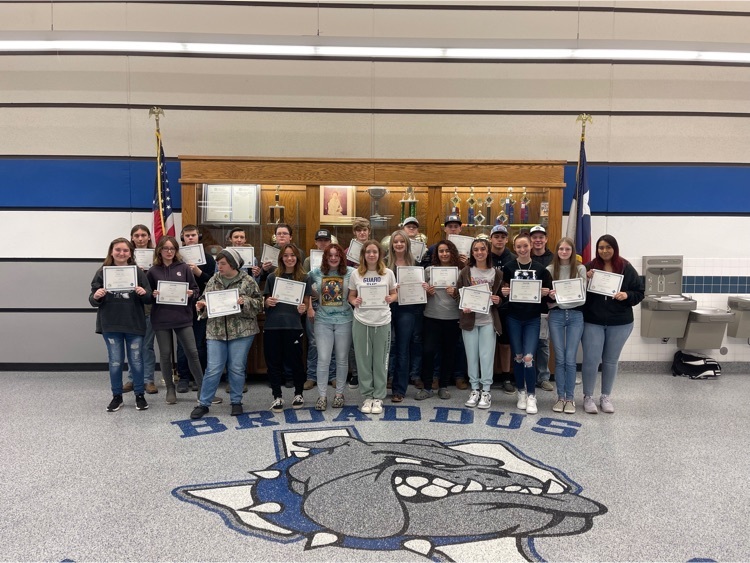 October Breakfast/Lunch Menu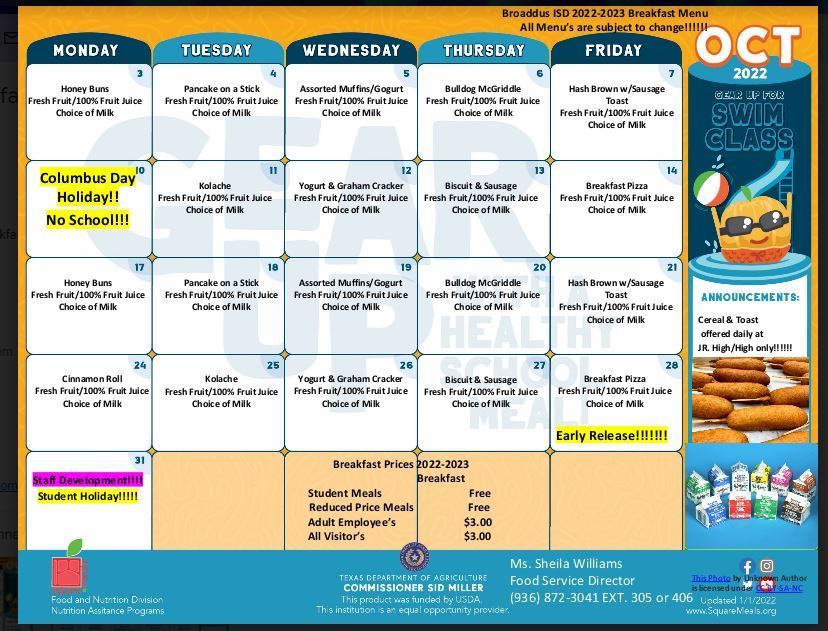 Broaddus ISD was audited today, September 23, 2022 around 11:00 a.m.. This audit was unannounced and tested intruder detection within our campus. This audit was part of a legislative order issued by Governor Abbott to the Texas School Safety Center with TEA, giving the authority to conduct in-person, unannounced, random intruder detection audits on school districts. The inspector went unannounced to the Elementary campus and tried to penetrate buildings without entry access or being stopped. The inspector failed because all doors were locked, and he was quickly spotted by an employee, Mr. Kilmer, who directed him to show identification and to go to the front office. The inspector was then walked around by the campus principal, Superintendent, and BISD Chief of Police then; we outlined our safety procedures and protocol. Broaddus ISD has no findings at this time. I want to thank Mr. Kilmer for always looking after our students, as well as all of our staff, and Officer Travis and Mrs. Grant for ensuring that BISD safety procedures and protocols are implemented.

More winners from September 16th! Great day for the BIG KAHUNA fundraiser!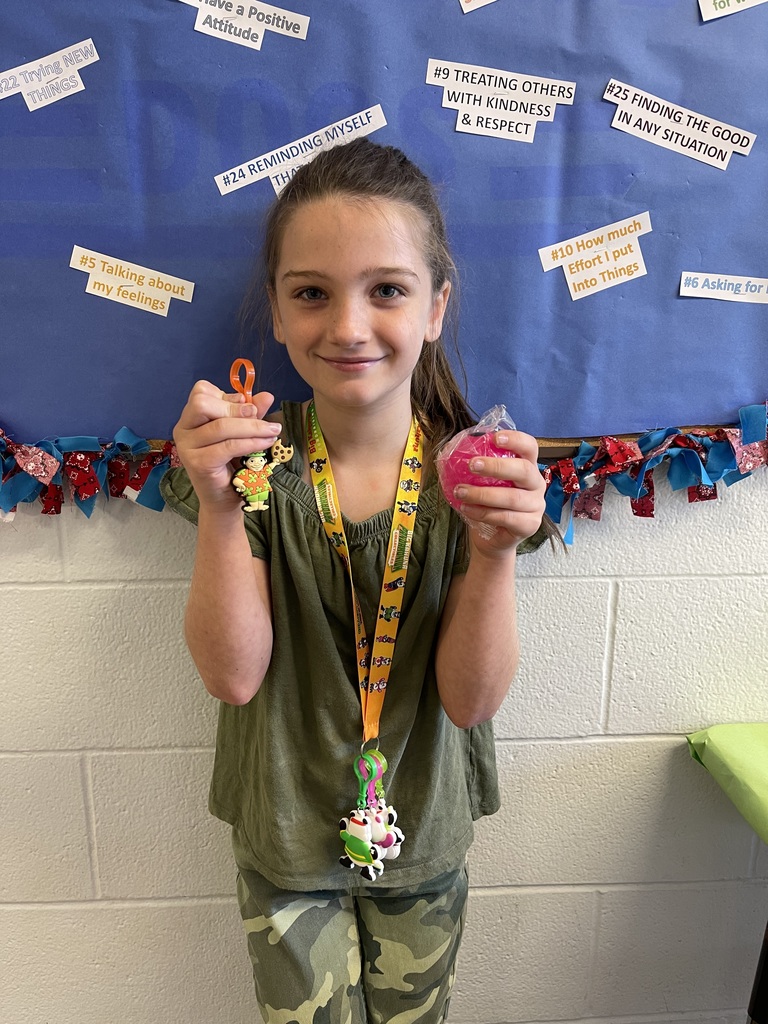 Look out! This group of students were winners on September 16th! Congratulations to all!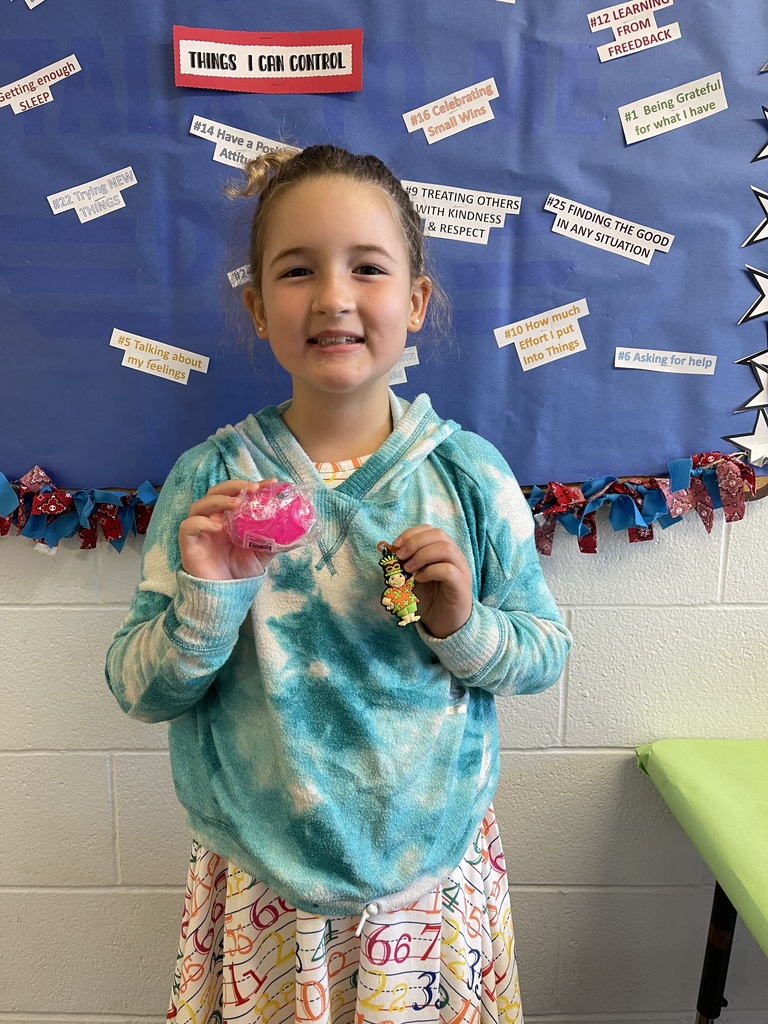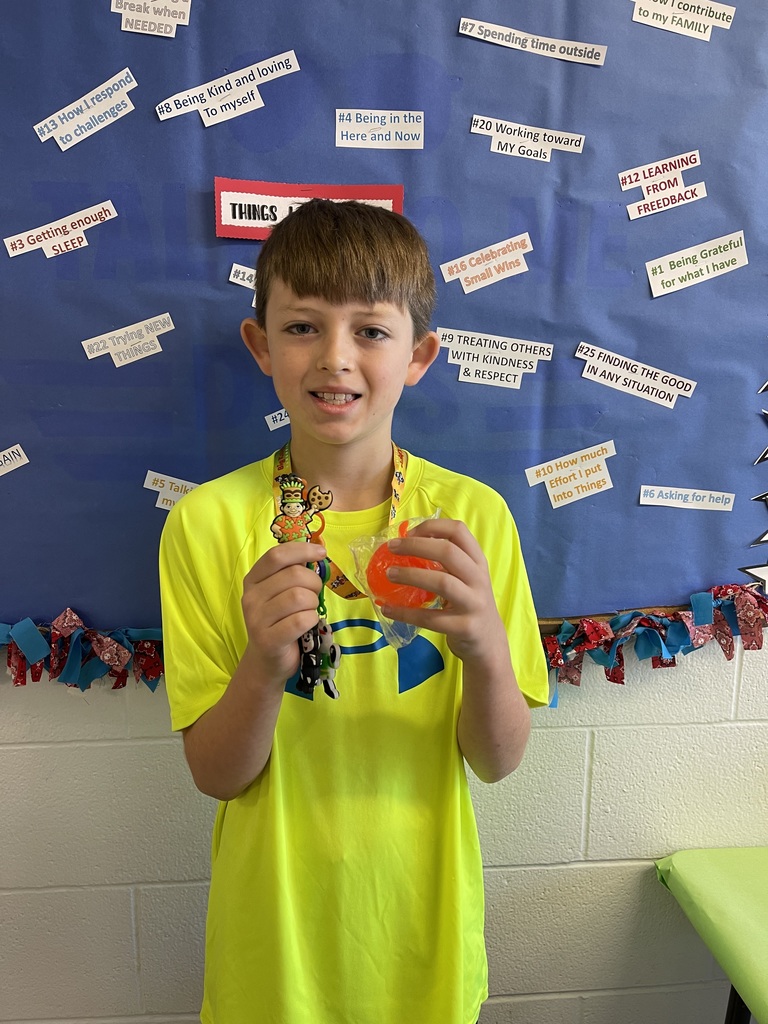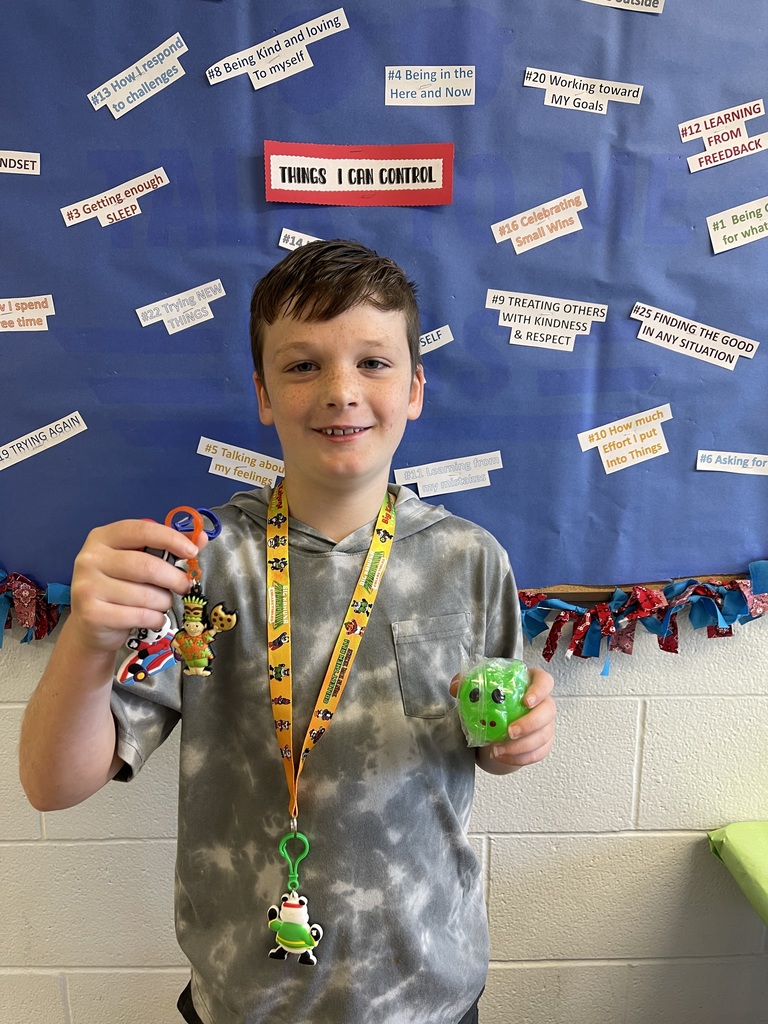 Friday morning's Big Kahuna winners! Woohoo!

Big Kahuna winners from yesterday! Remember this fundraiser runs through September 29th with online sales through October 6th!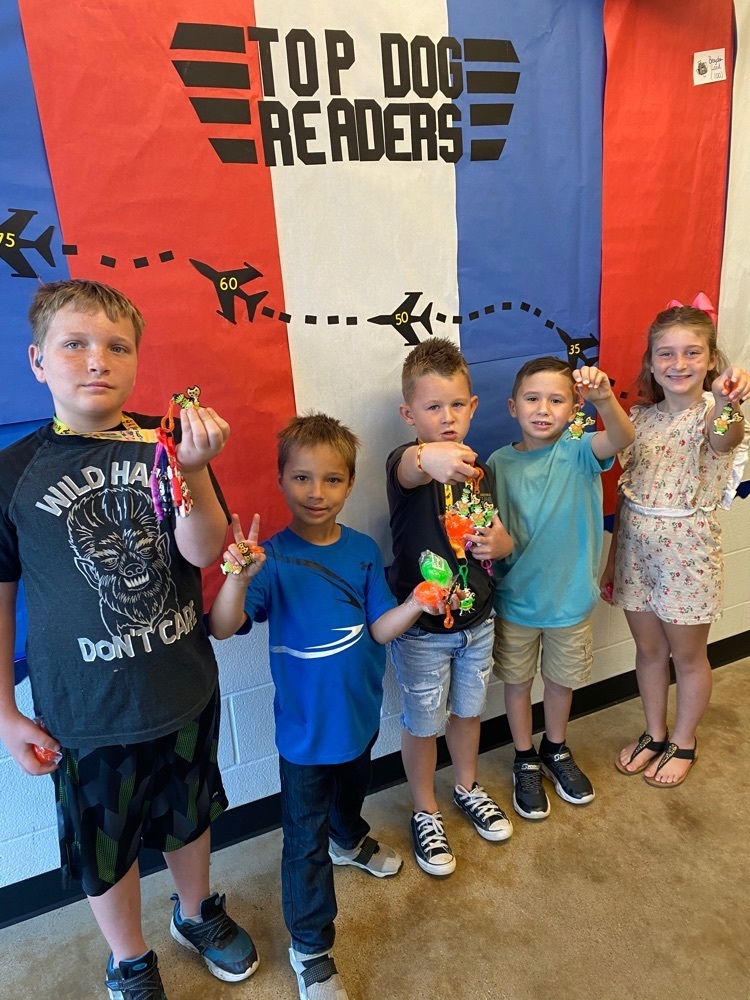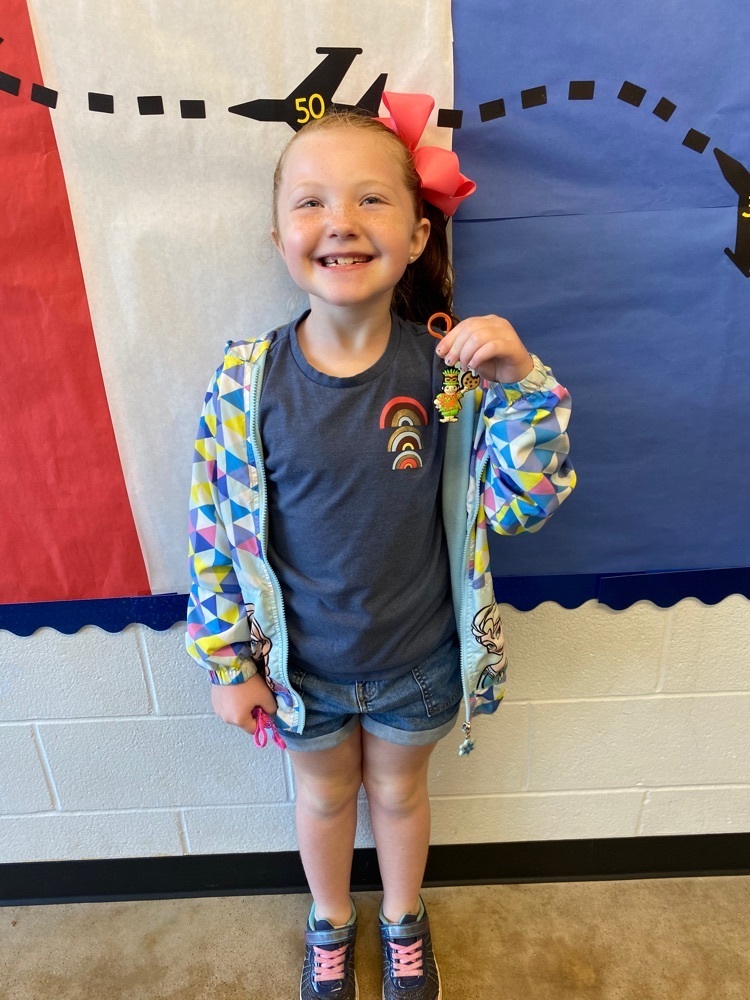 6 week perfect attendance at Broaddus Junior High! These 42 Bulldogs were treated to CiCi's pizza and received compliments on good behavior. Way to go JH!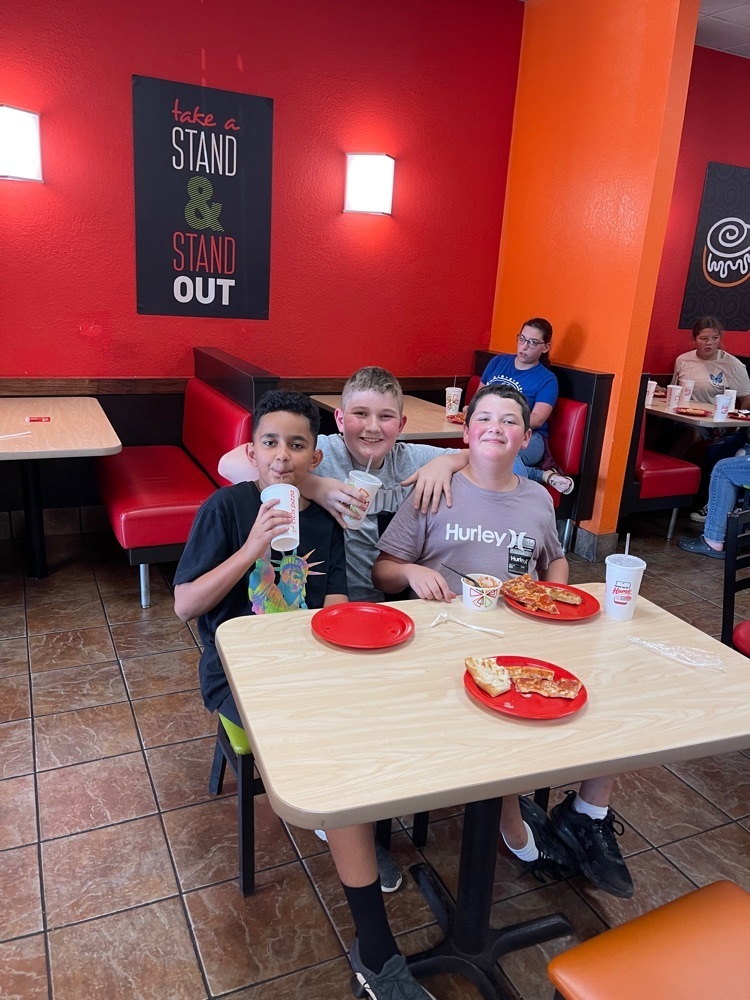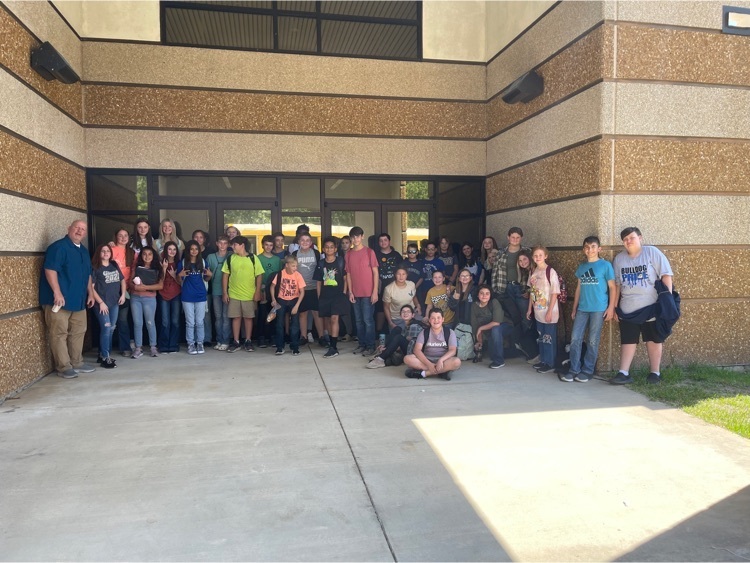 Waking up to the Big Kahuna! We have more prize winners this morning! Congratulations to these students!