More Red Ribbon Week Door Decorating Contest Entries!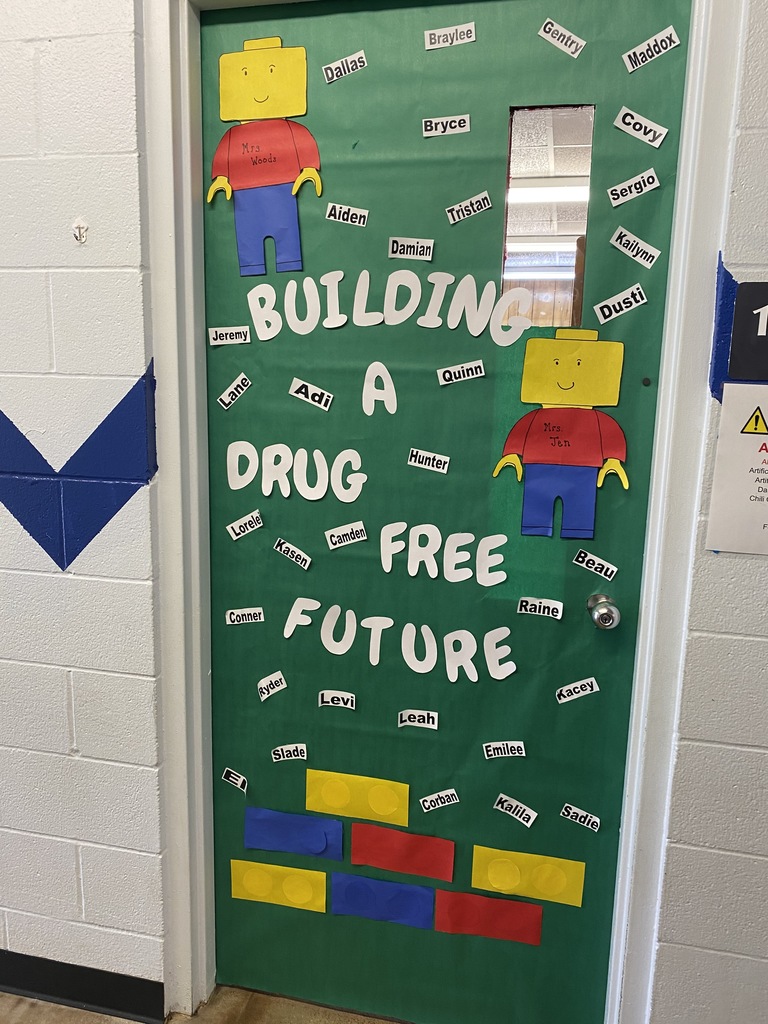 More Red Ribbon Week-Drug Free Door Decorating Contest Entries!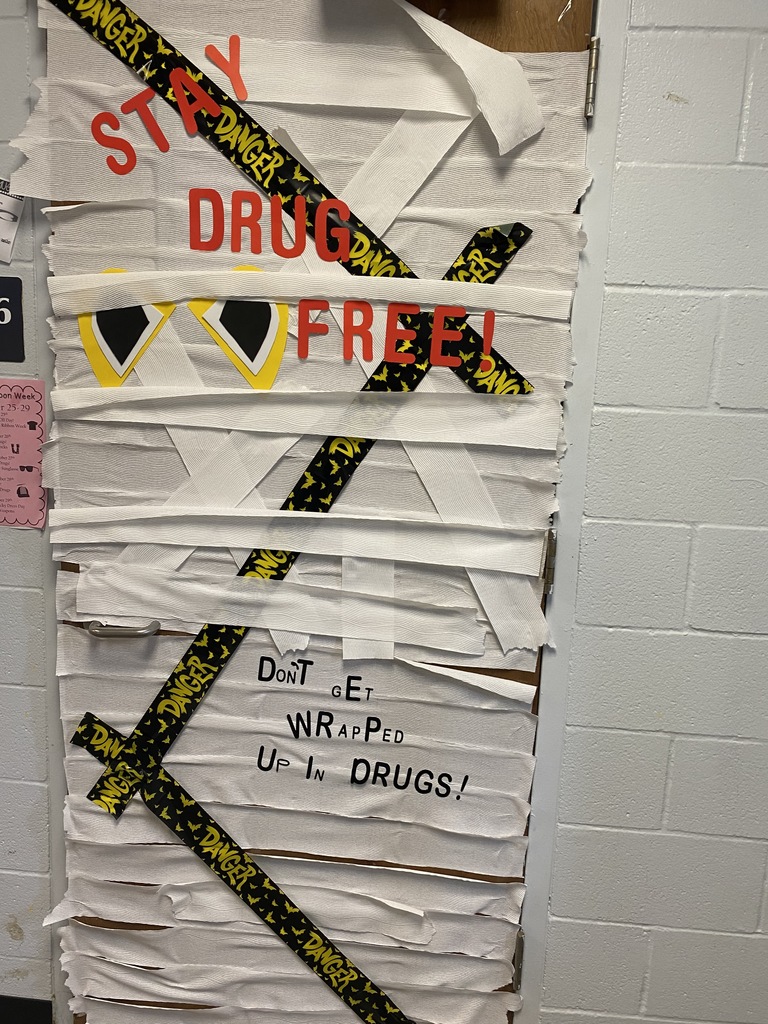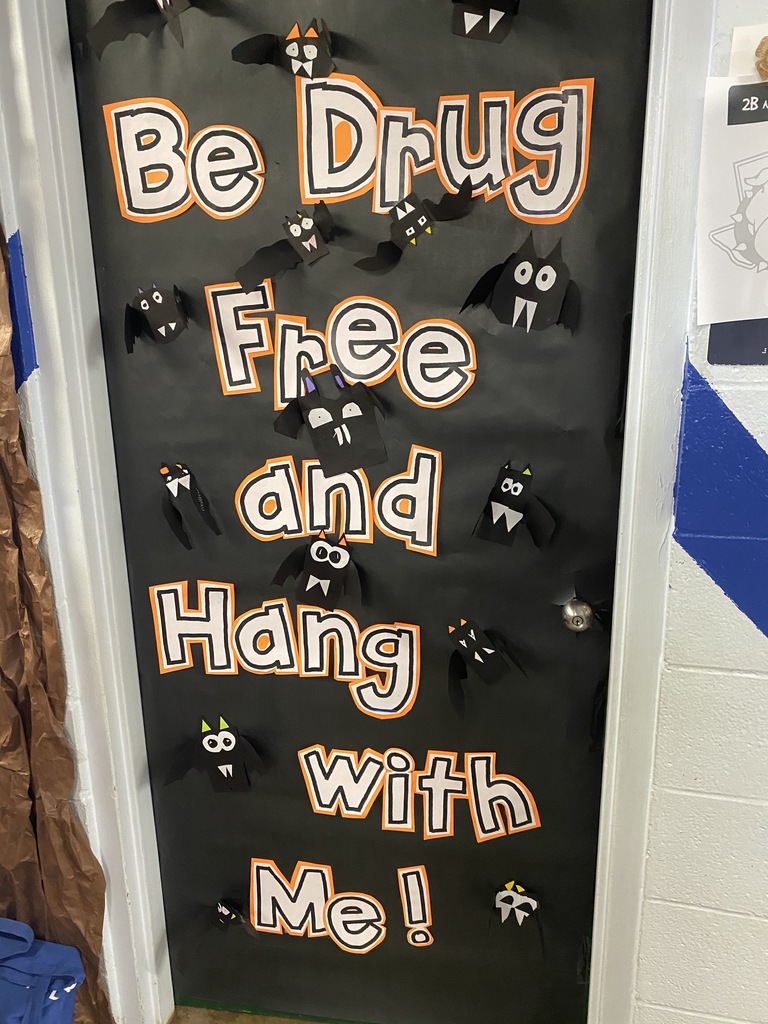 Check out some of our awesome Bingo prizes for our Fall Carnival on Friday, October 29, from 5:00-8:30 pm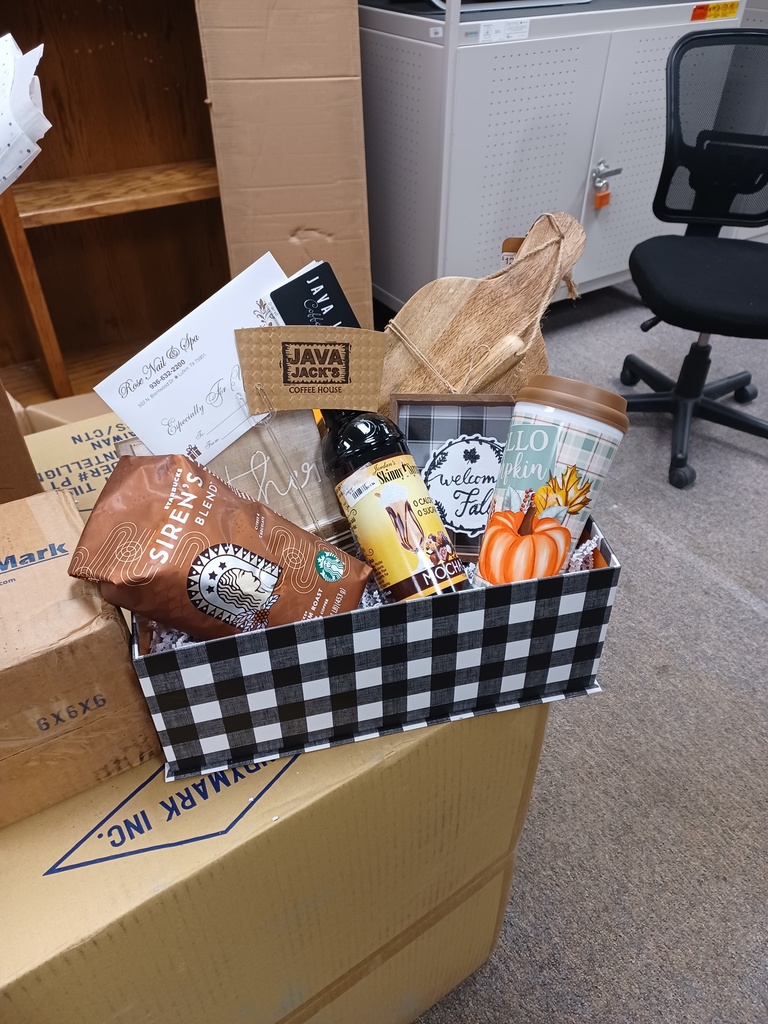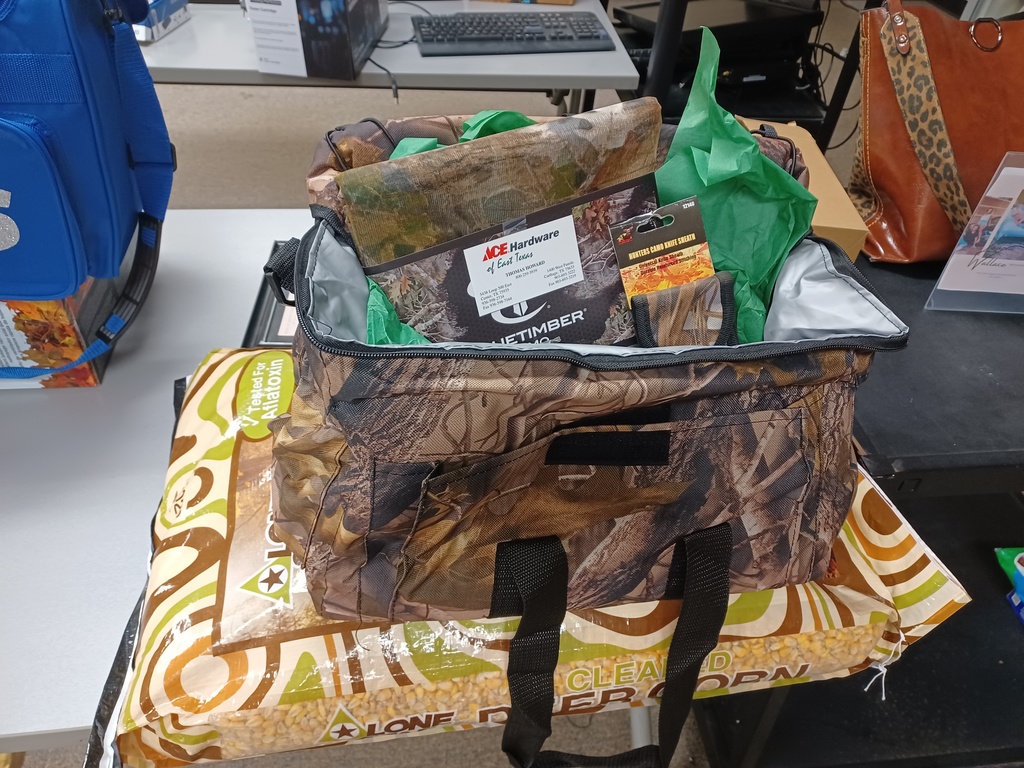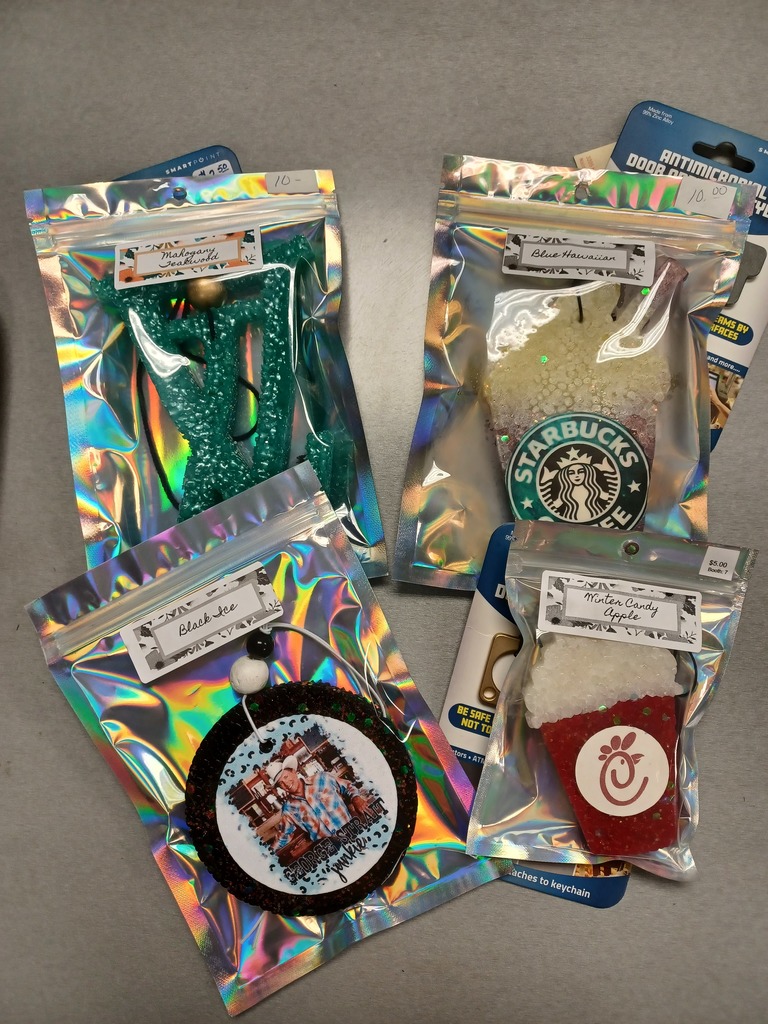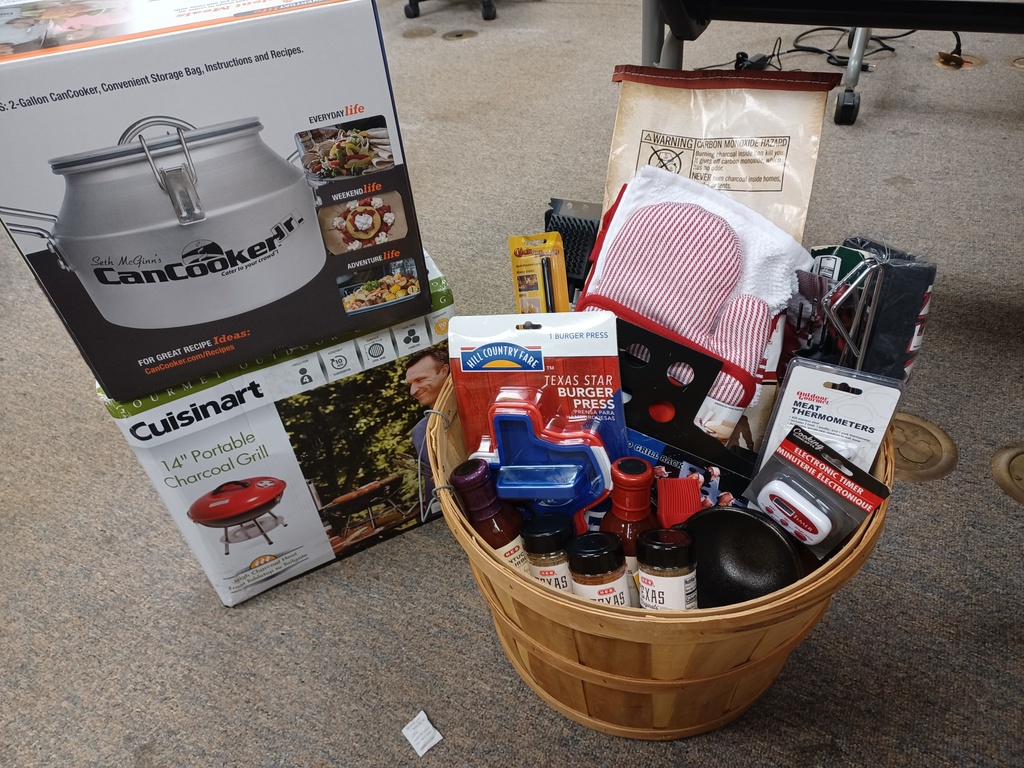 Red Ribbon Week Door Decorating Contest! These are the first entries...more to come!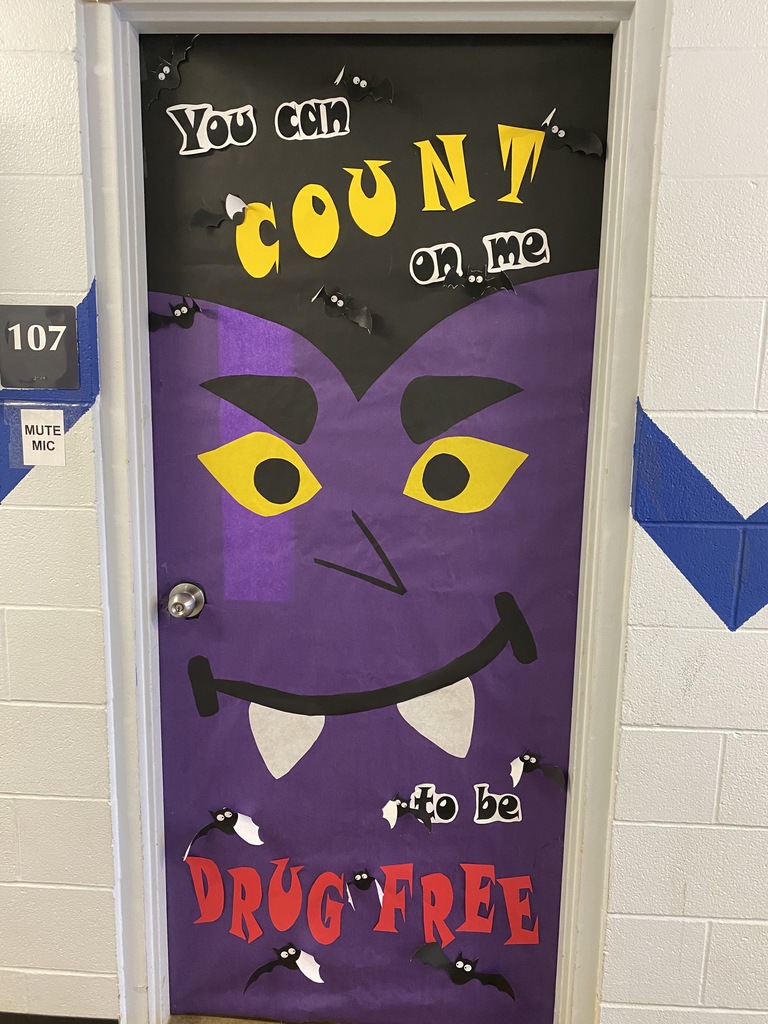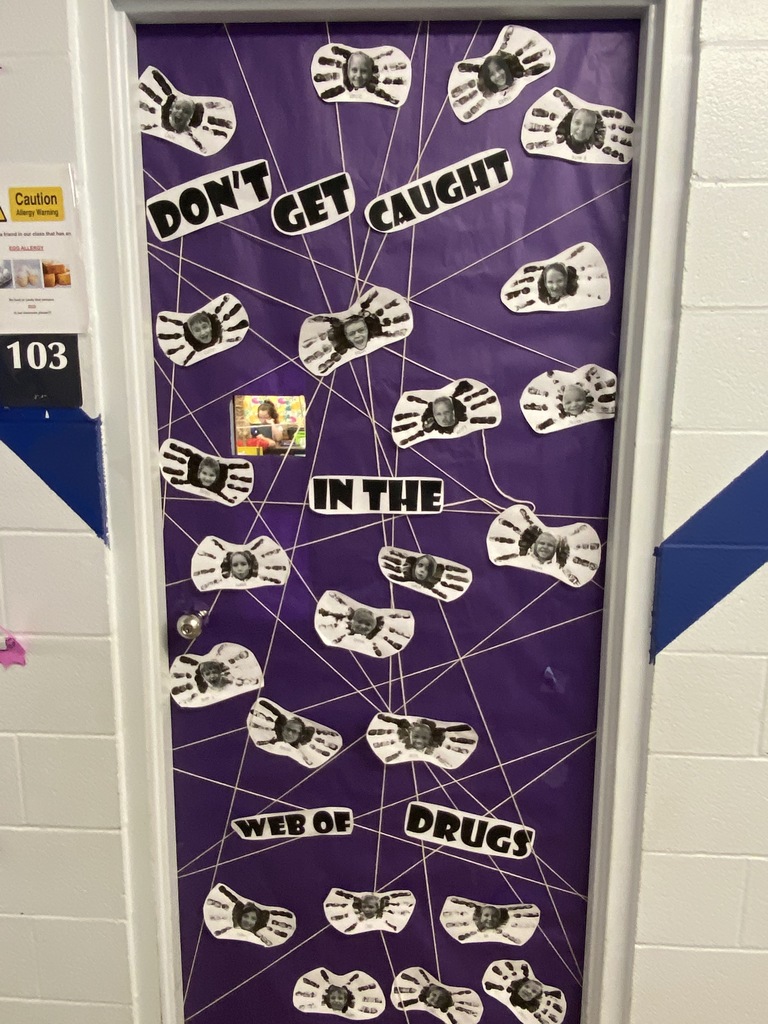 Costume Contest Friday, October 29th! Sponsored by Broaddus I.S.D. Junior Class See attachment for more information!
Tomorrow will kick off Red Ribbon Week! Remember to wear red for tomorrow's theme.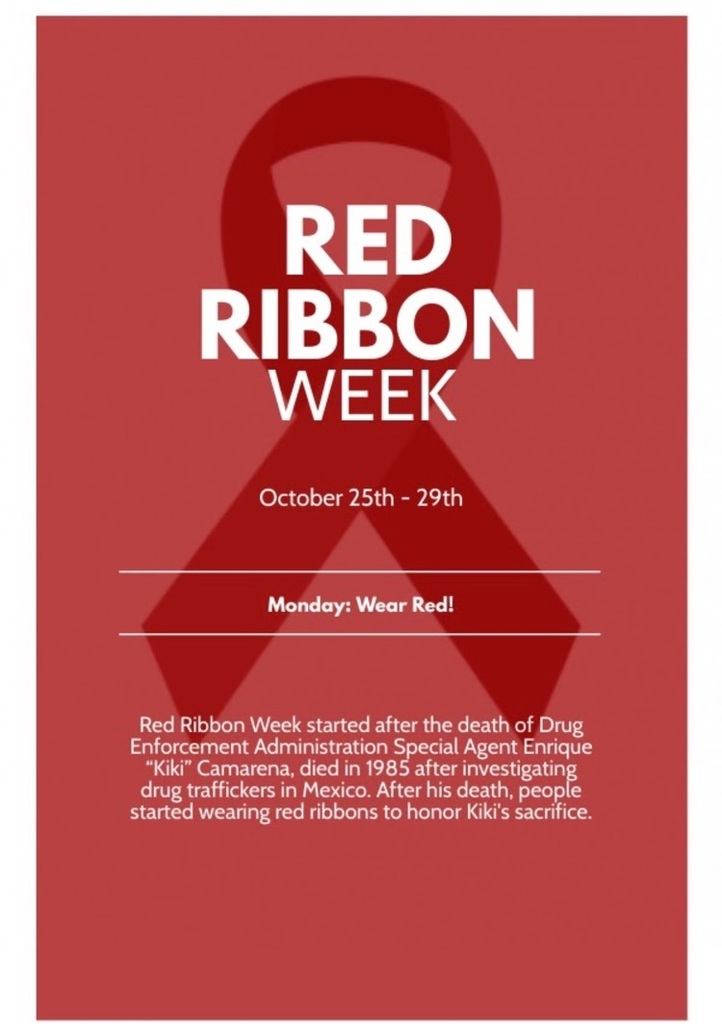 Field Trip to the Imagination Fair!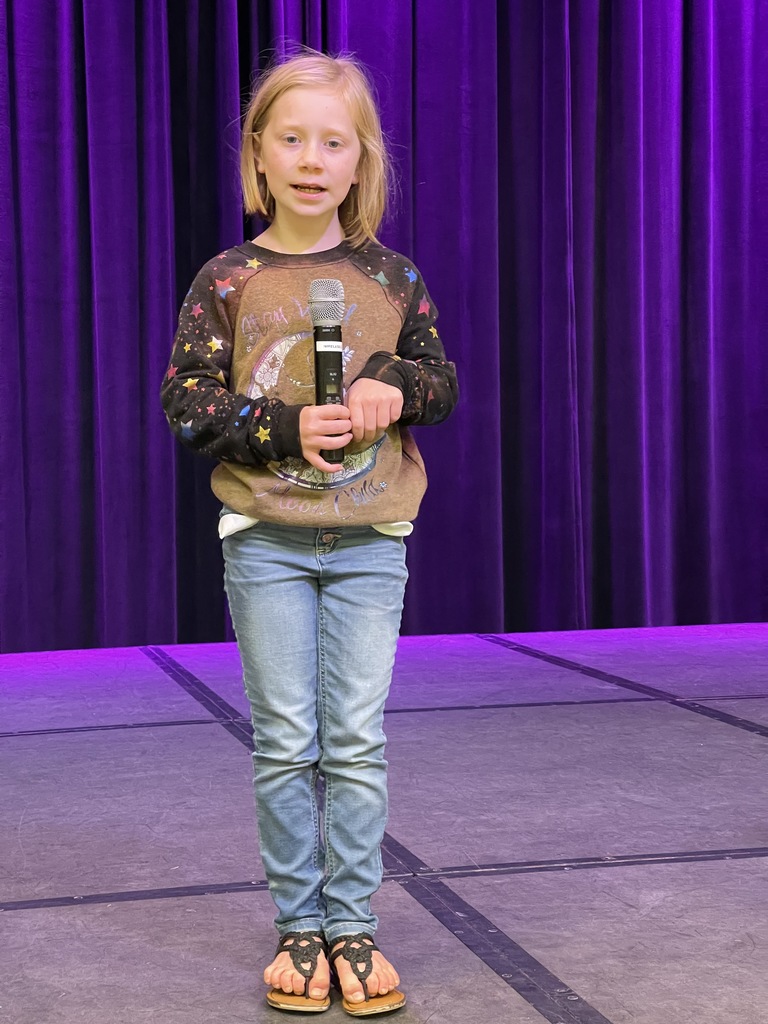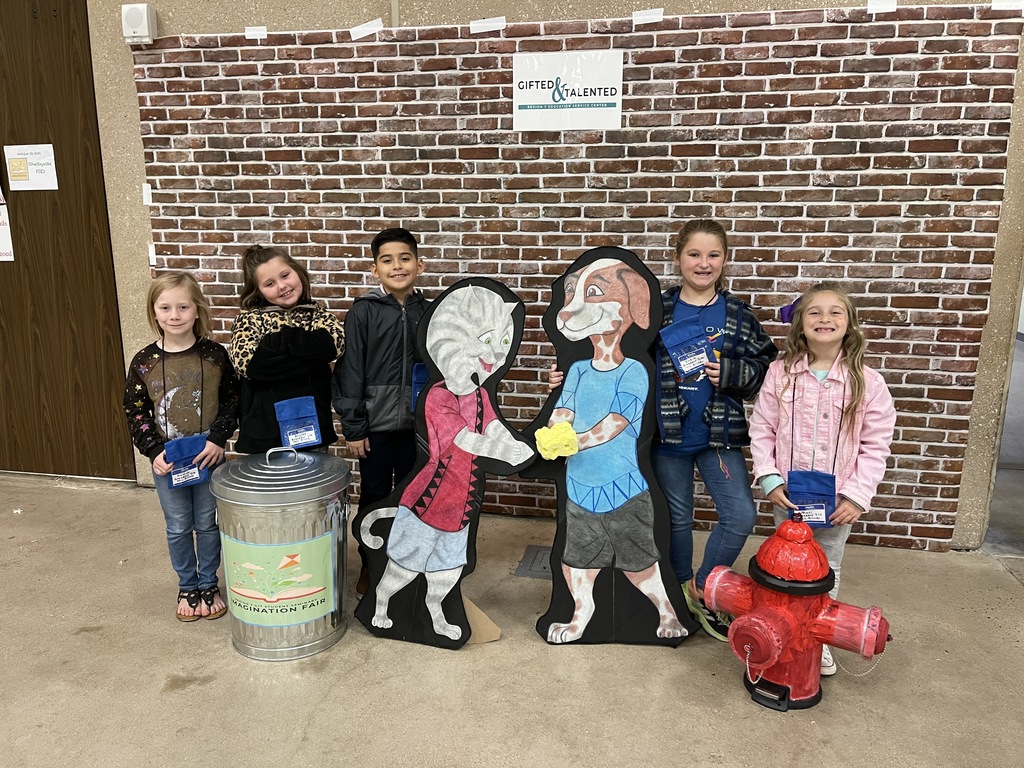 RED RIBBON WEEK 2021 High School Dress Up Days

MEET THE BULLDOGS OCTOBER 22 @6 PM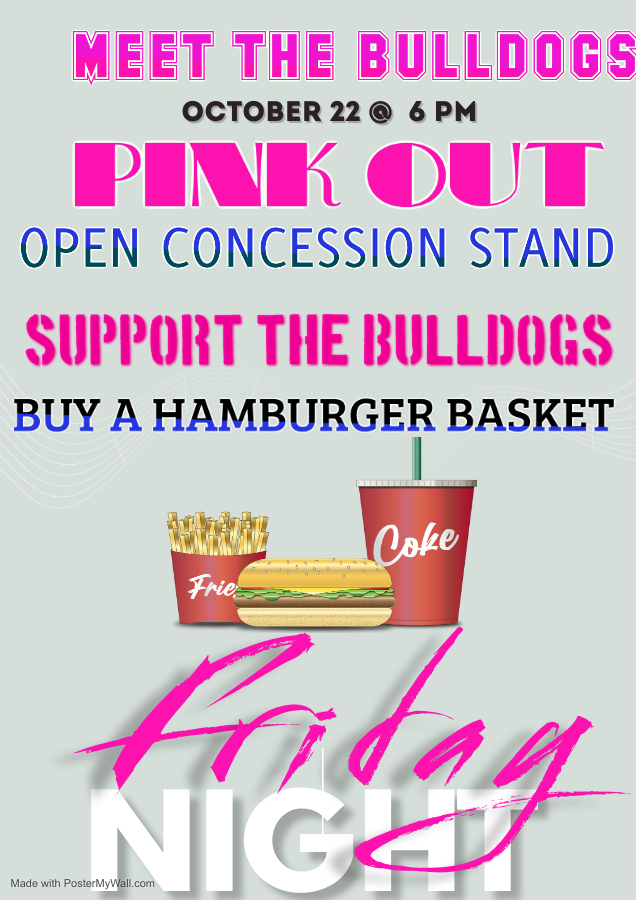 MEET THE BULLDOGS-OCTOBER 22 @6 PM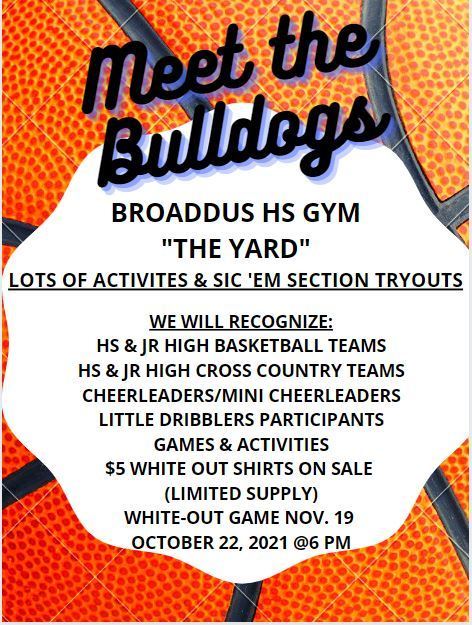 BROADDUS HIGH SCHOOL BASKETBALL SCHEDULE 2021-2022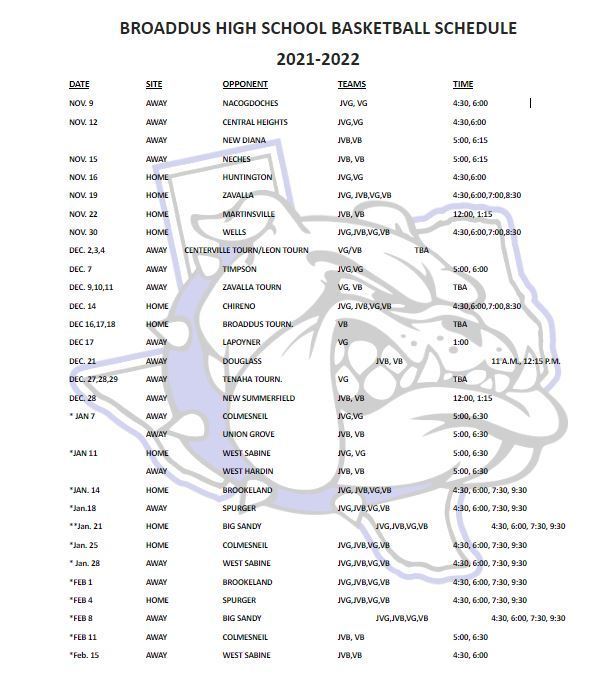 Red Ribbon Week-Next Week October 25th-29th!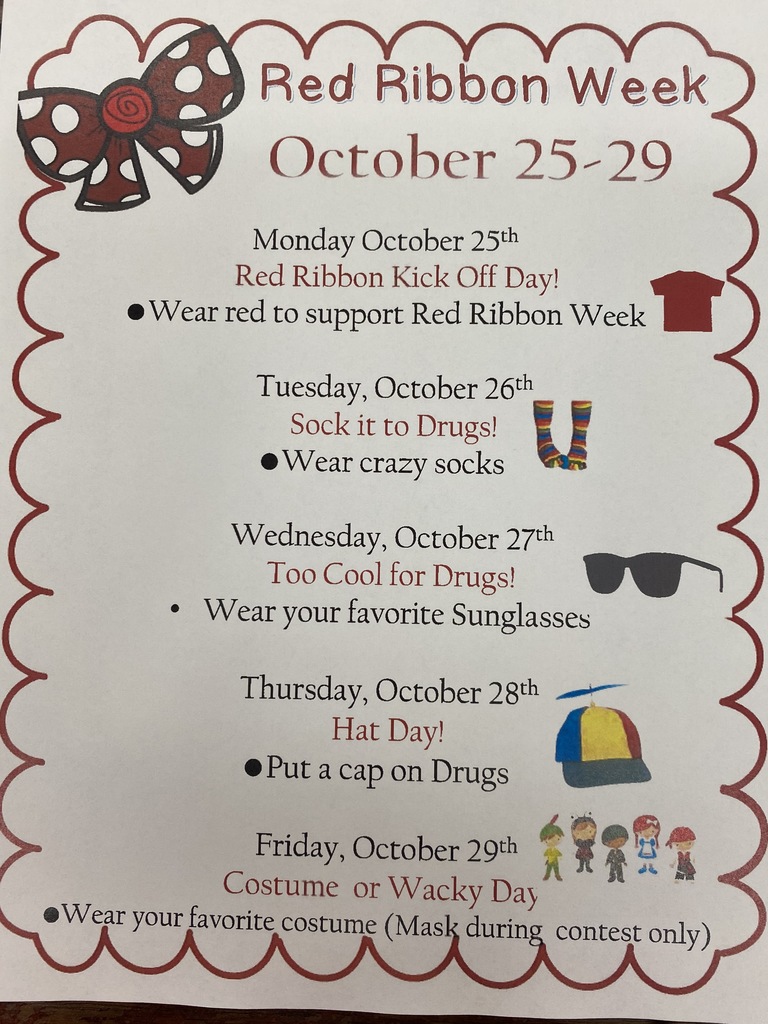 Mini-cheer reminder: practice THIS THURSDAY 3:30-4 in the Elementary Gym! 🙂 Meet the Bulldogs is THIS Friday night at 6 pm.
Didn't get your Spirit Wear in the first order? Good news... we are doing a second order! Contact the High School Office to get your order in by November 4th!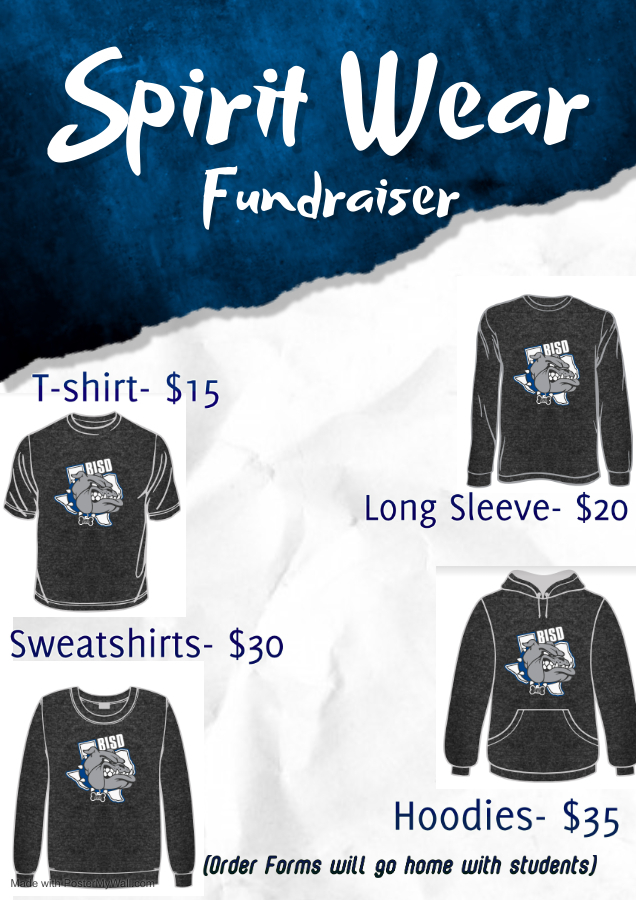 Congratulations to the junior high Lady Bulldogs basketball team. They will play in the District Championship game tonight at 6:50 in Wells.

What an incredible performance tonight for our theater students and Mrs. Reyna and Mrs. Tonner! Keep up the hard work. #bulldognation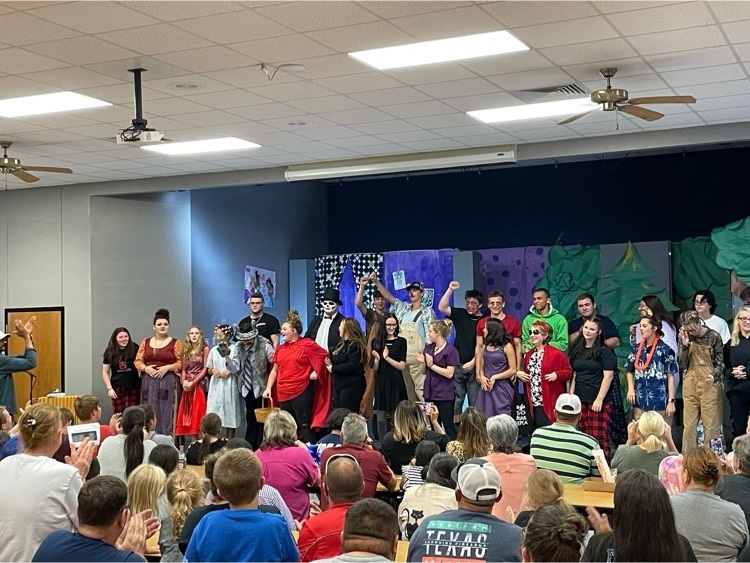 Thank you Mrs. Grant for allowing 1st and 2nd graders the opportunity to come to our campus and watch our awesome theater department perform!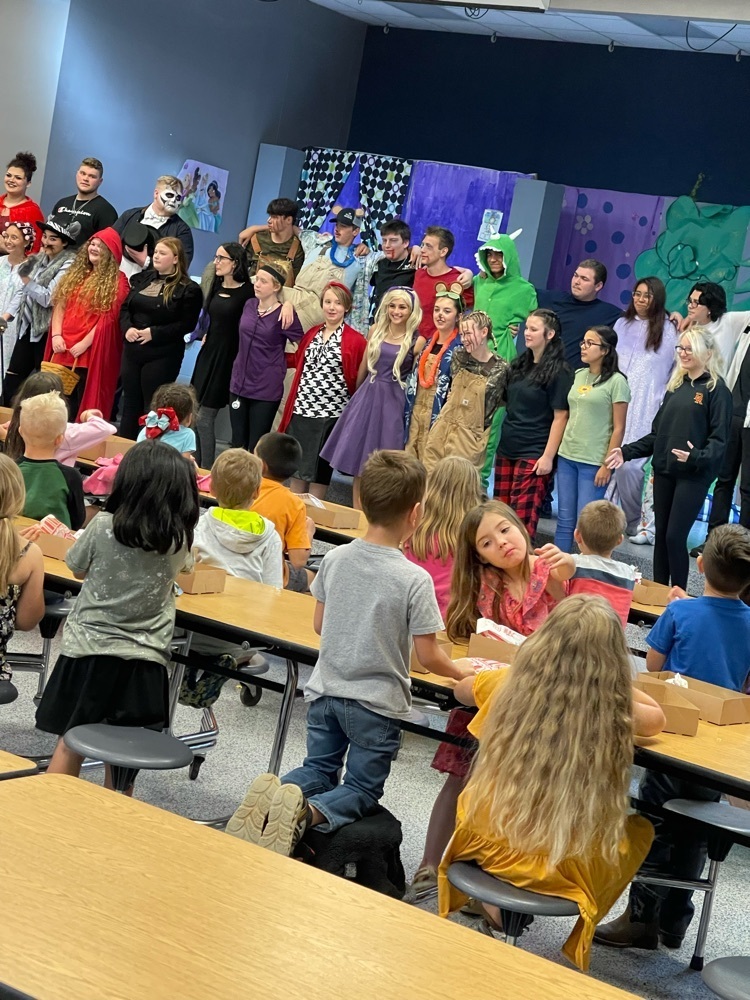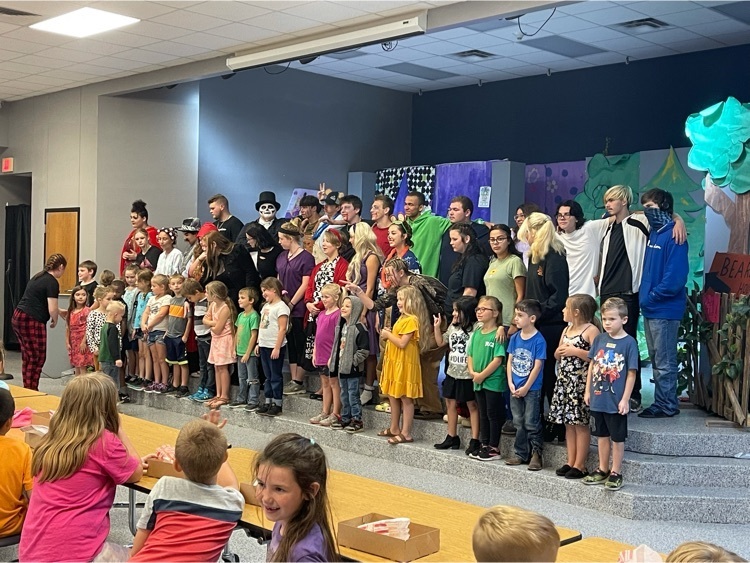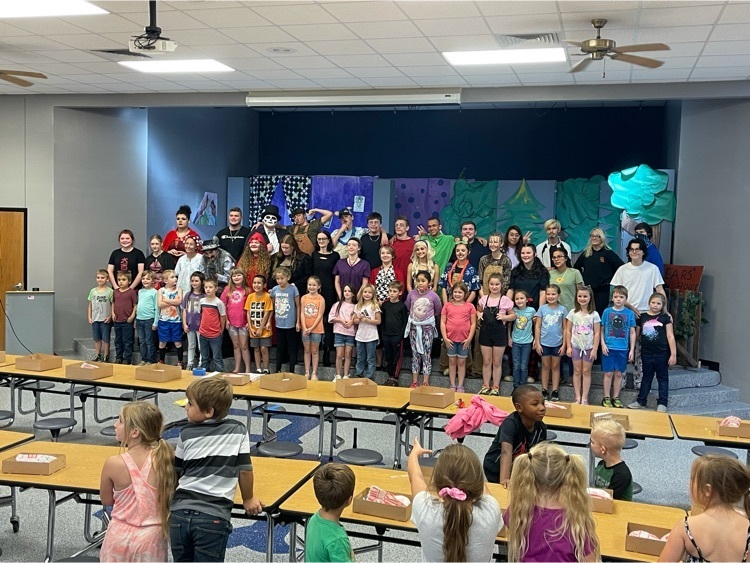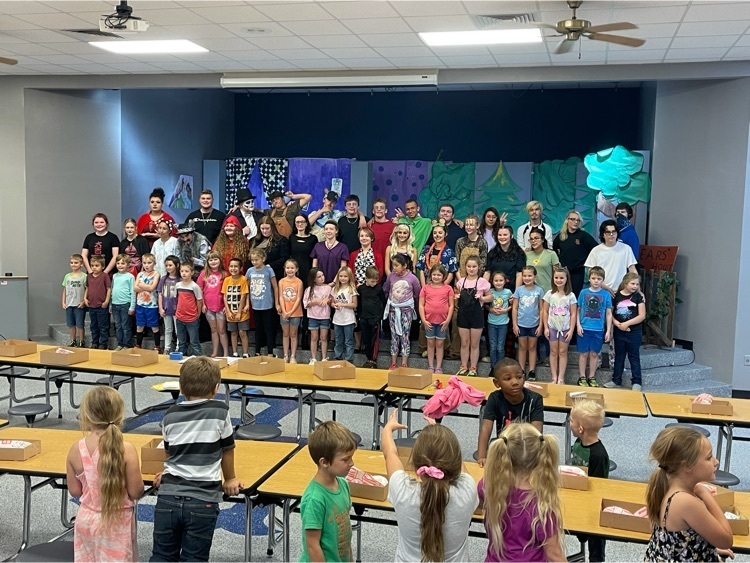 I'm saying it loud and proud, It's Great to be a Bulldog! My staff goes above an beyond to make me feel appreciated, I love you all! Happy Bosses Day to Me😊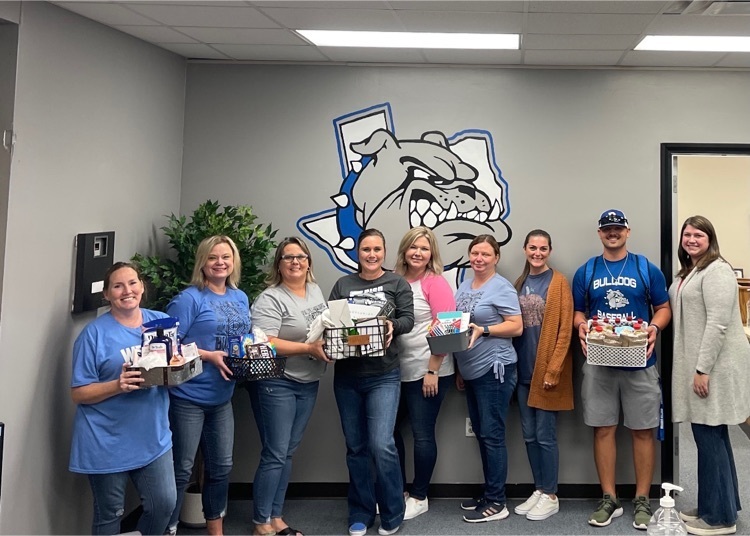 Biology students from Mrs.Travis's class are learning about DNA replication. Today they made models of DNA using edible materials.