Welcome Back Broaddus Elementary Faculty and Staff!! We are off to a fantastic start! It is WIN time!!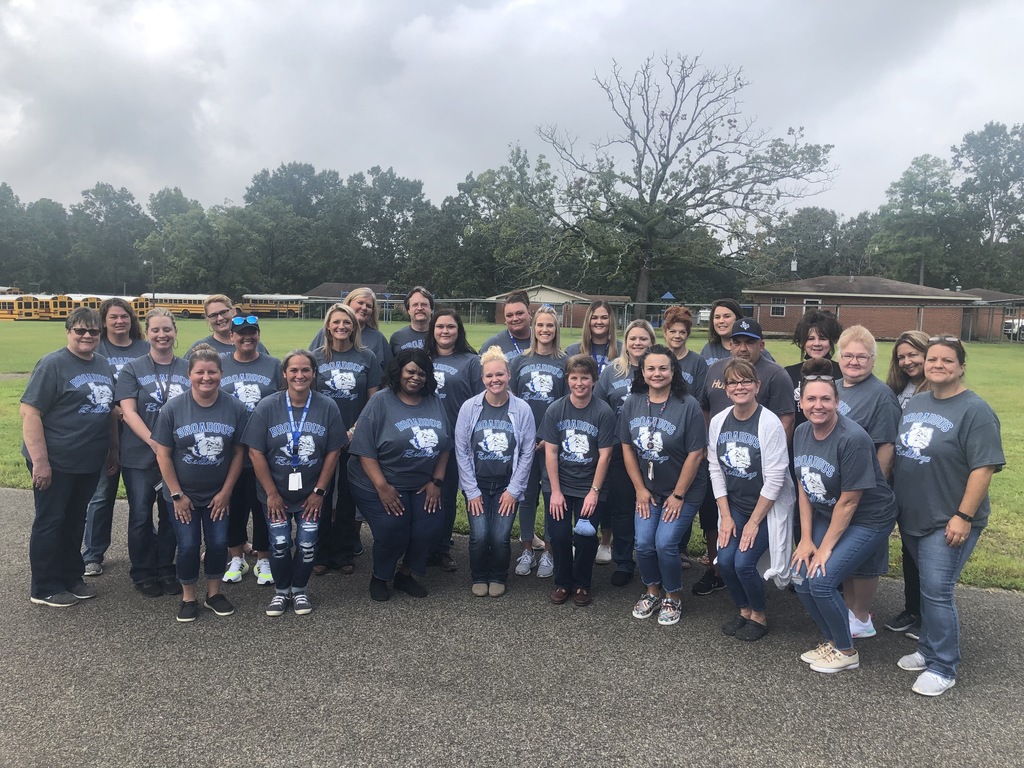 Meet the Teachers! Monday, August 9th @ 3-6PM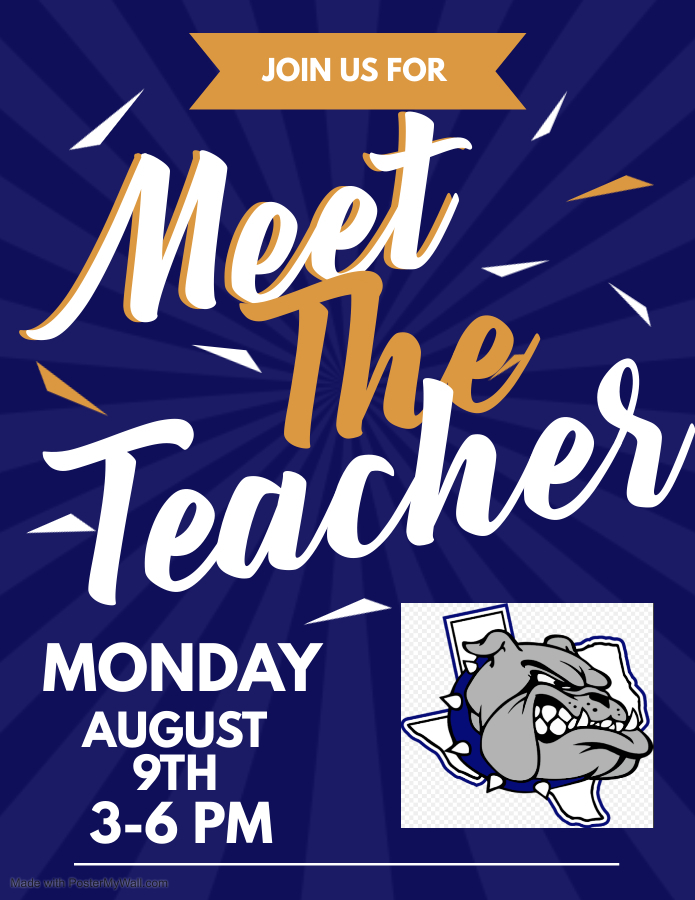 TIME CHANGE There will be only one session held from 1:30-3:30 on Friday.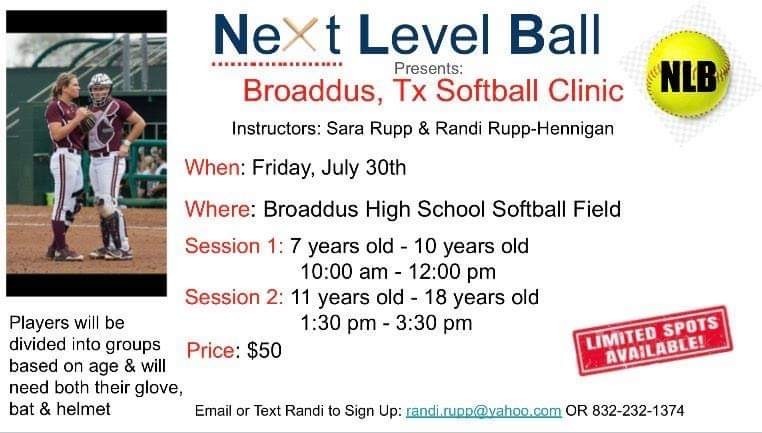 Substitute Orientation is Wednesday! Please meet at the High School Media Center at 9:00 A.M. If you are interested, there is still time to get your application turned in and attend!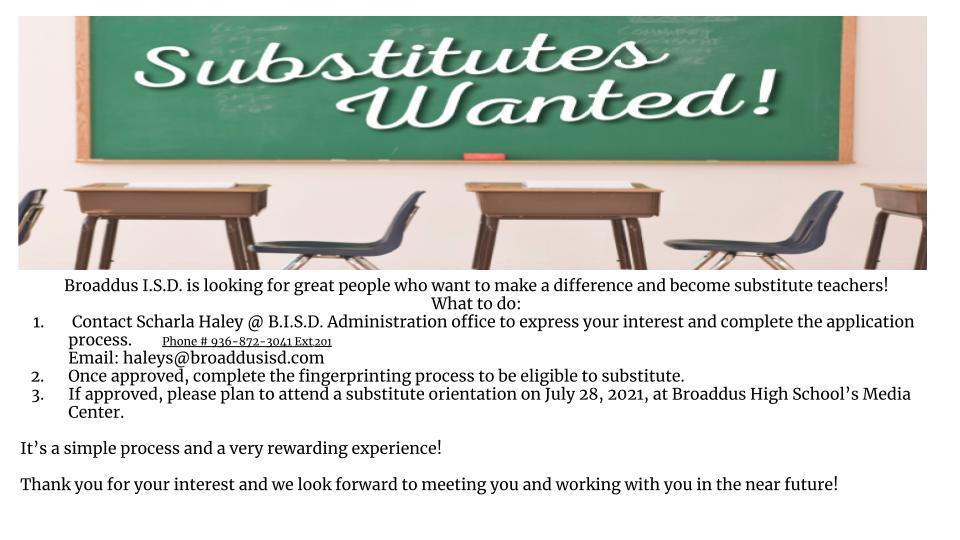 Attention: Interested Substitute Teachers-Needed applications NOTE: Change in email address for interested parties. This orientation is fast approaching!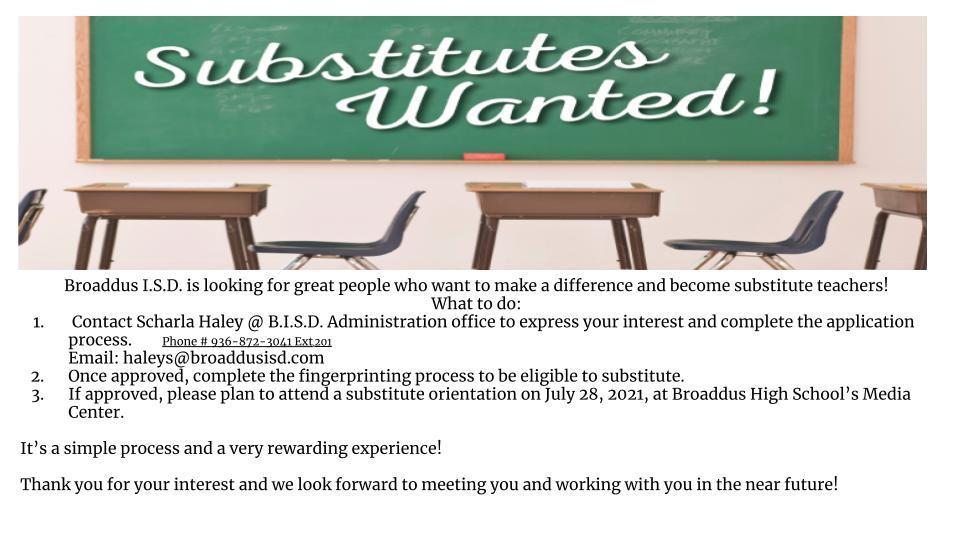 Basketball camp this week on Tuesday, Wednesday, and Thursday from 8am-12pm incoming 2nd-8th grades. Jr. High and High School workouts Tuesday-Thursday from 1pm-4pm. Can't wait to see you there!

Substitute Teacher orientation coming soon!

Broaddus Basketball Camp is July 13 - 15, the cost is $40 and there is more information online or Text coach Boyles at 936-371-9955.

Welcome Back-to-School!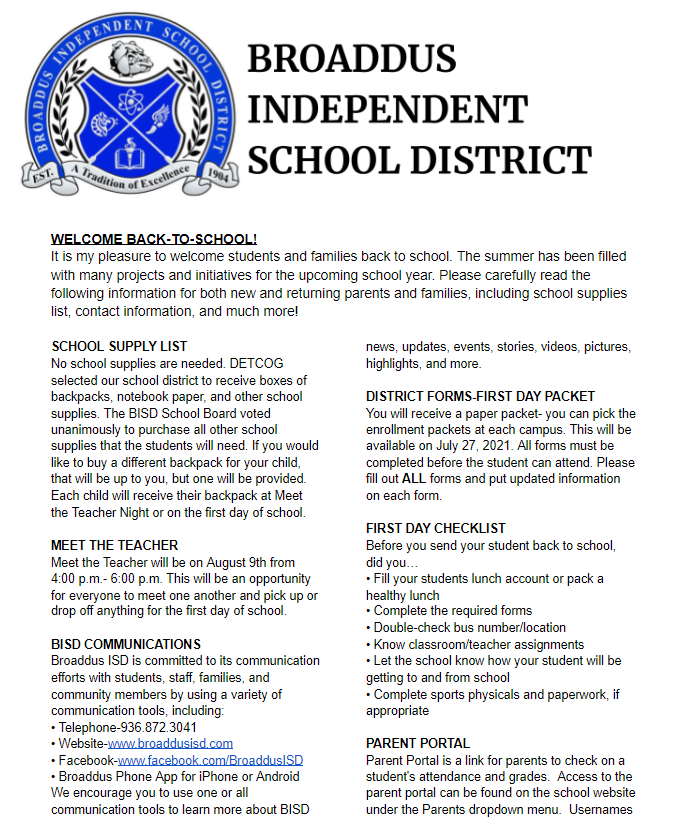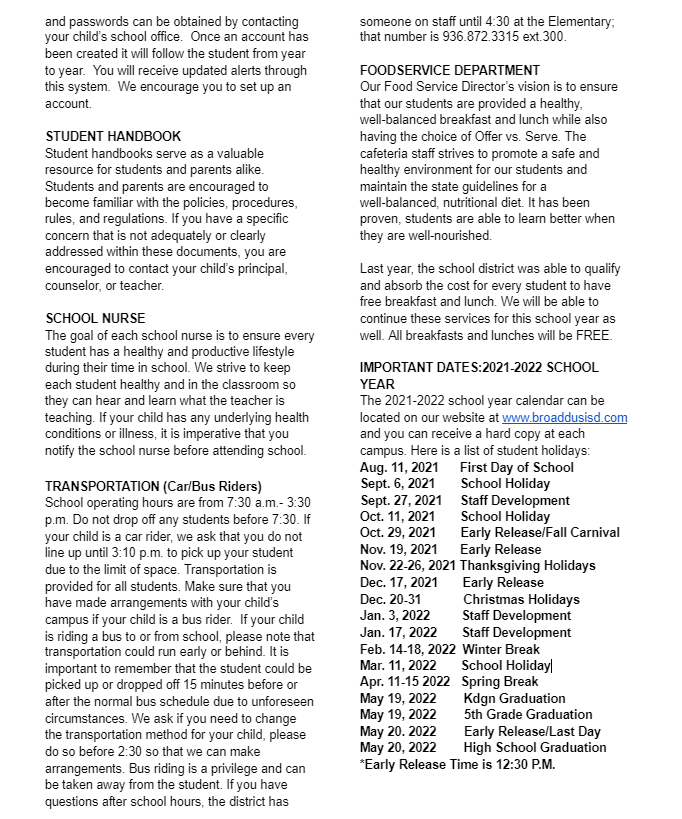 DETCOG donates school supplies! Thanks to our school board for purchasing the remaining supplies! Shout out to Michelle Oliver for going above and beyond to make this happen for our students and families!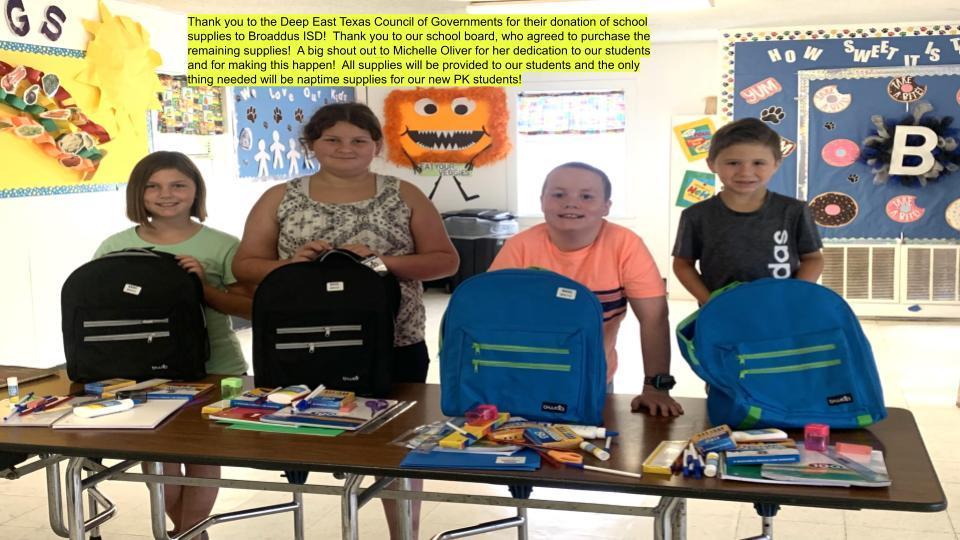 High School Basketball Team Camp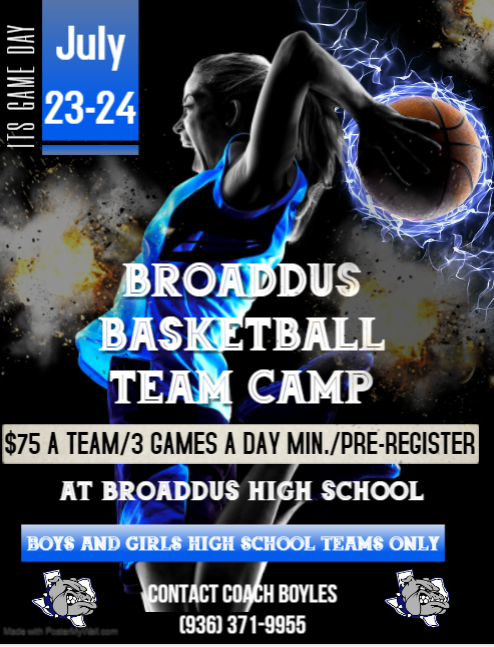 Jr. High Basketball Team Camp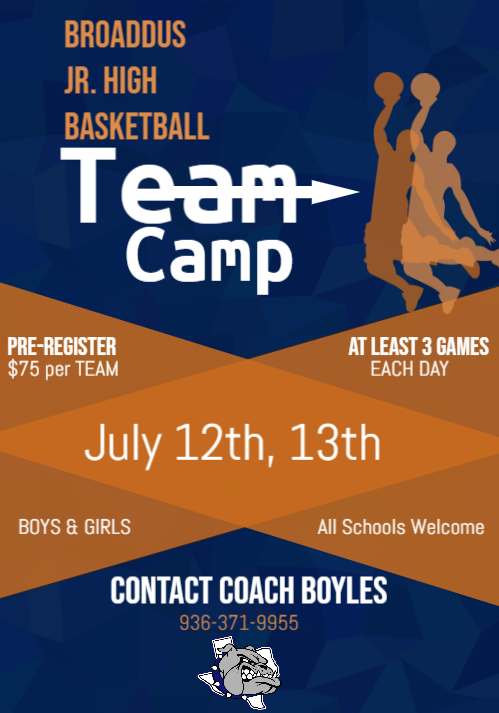 Basketball Camp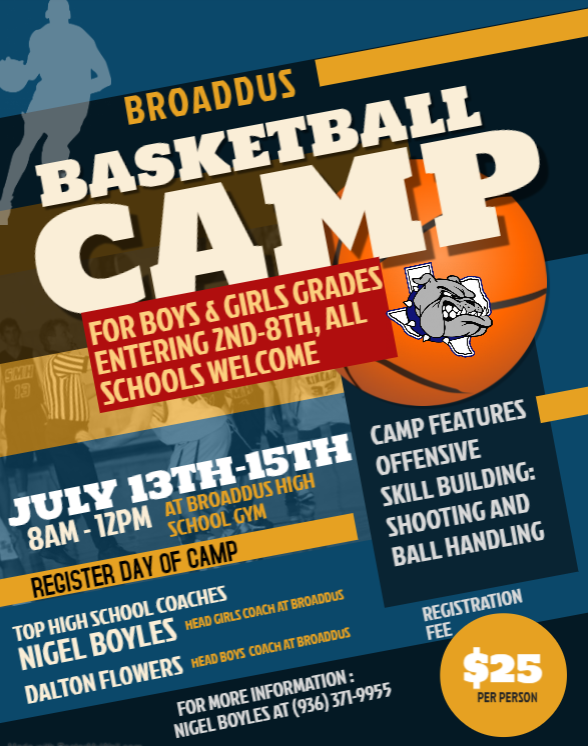 BASEBALL CAMP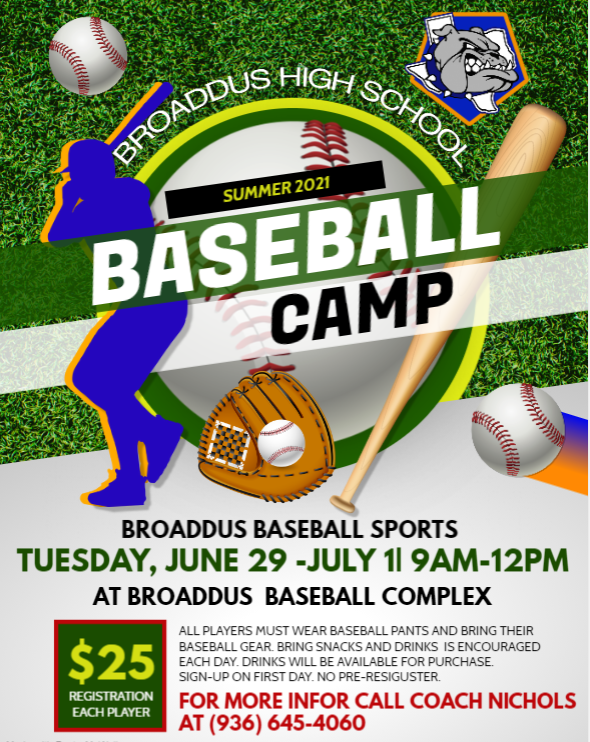 Our Summer Enrichment Program new ending date is Thursday, June 24, 2021!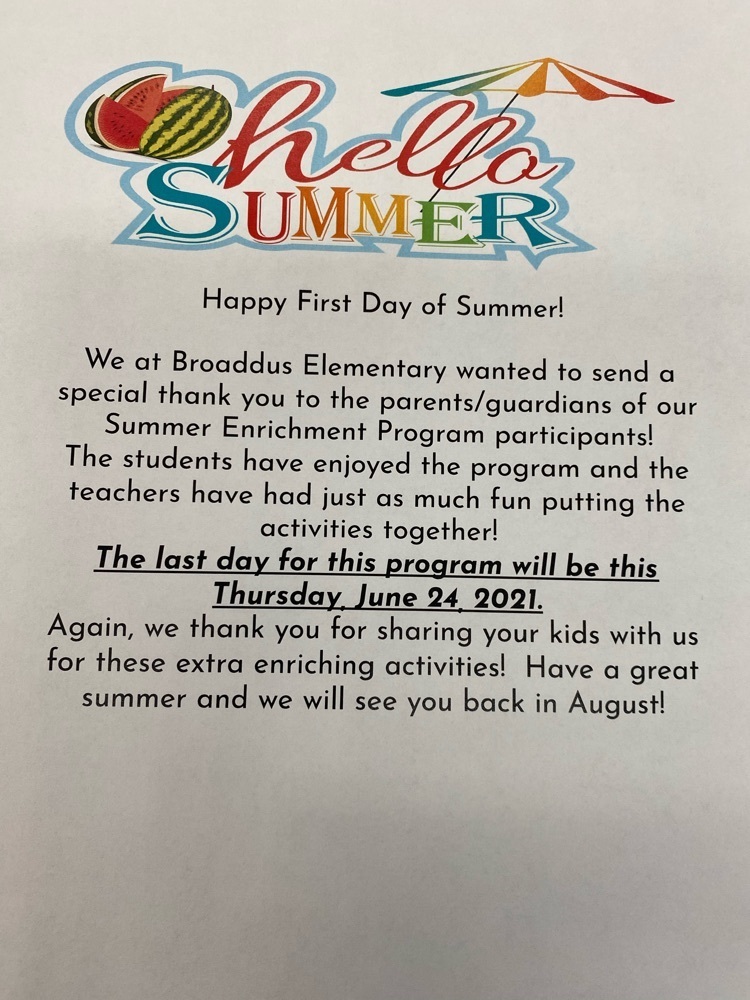 For everyone filling the shoes of dad, have a great day!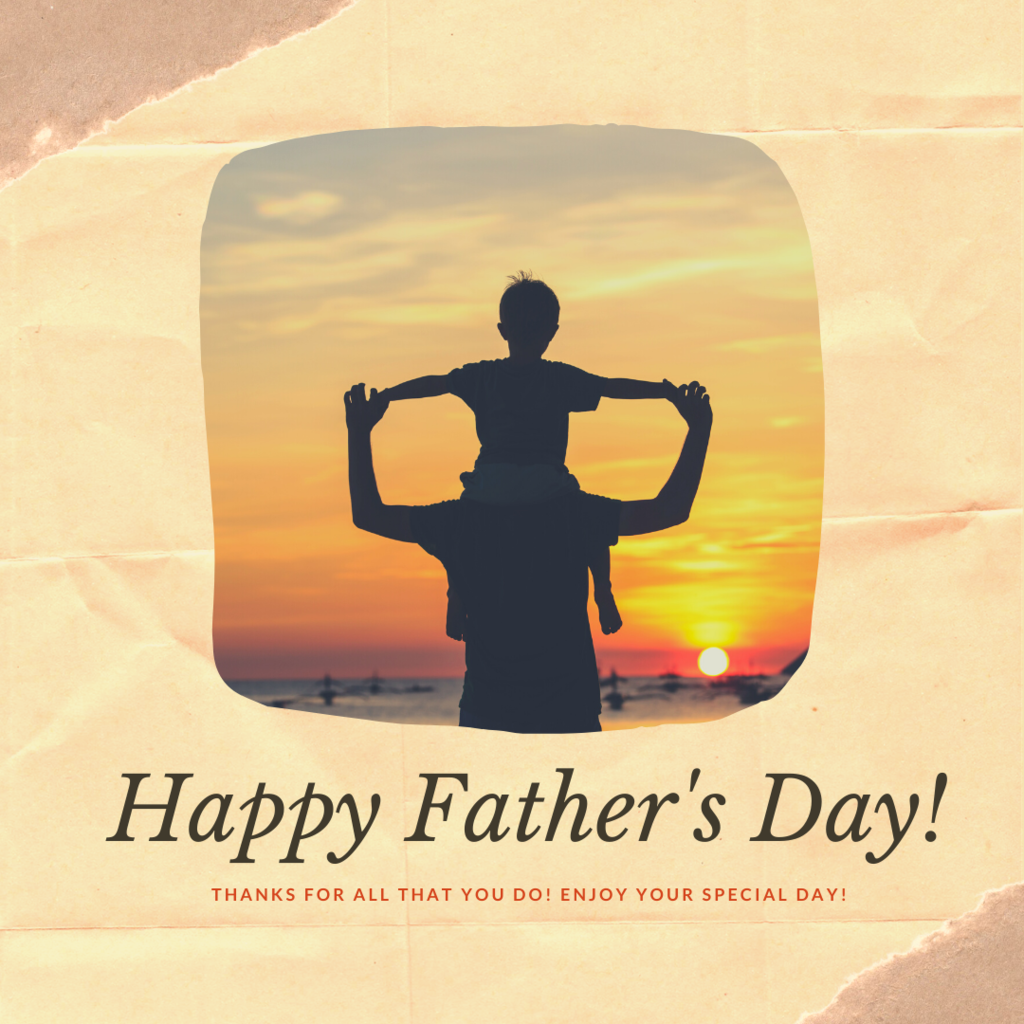 Week 3-Farm Tales is coming to a close tomorrow! Here is a finished product from today! Cannot wait to see what Weeks 4 & 5 have to offer! Summer Enrichment Program 2021!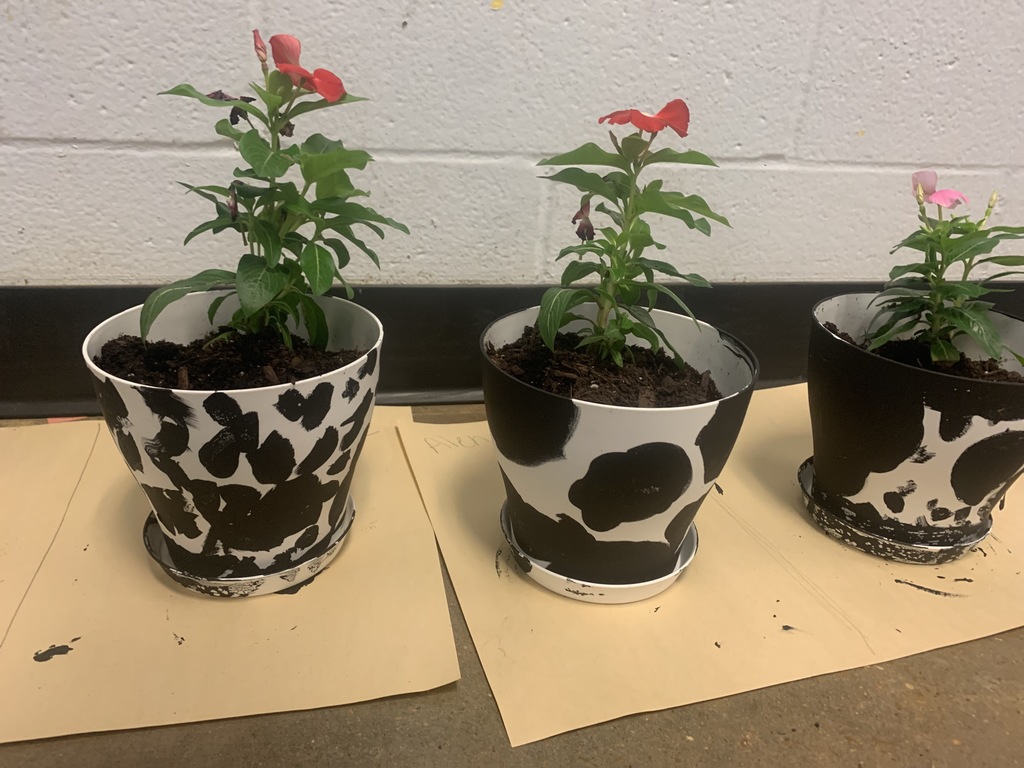 Fresh flowers for our fabulously painted cow print pots painted in honor of Farm Week at our Summer Enrichment Program! This is our third week and our participants are enjoying every aspect! Watch for the finished product coming soon!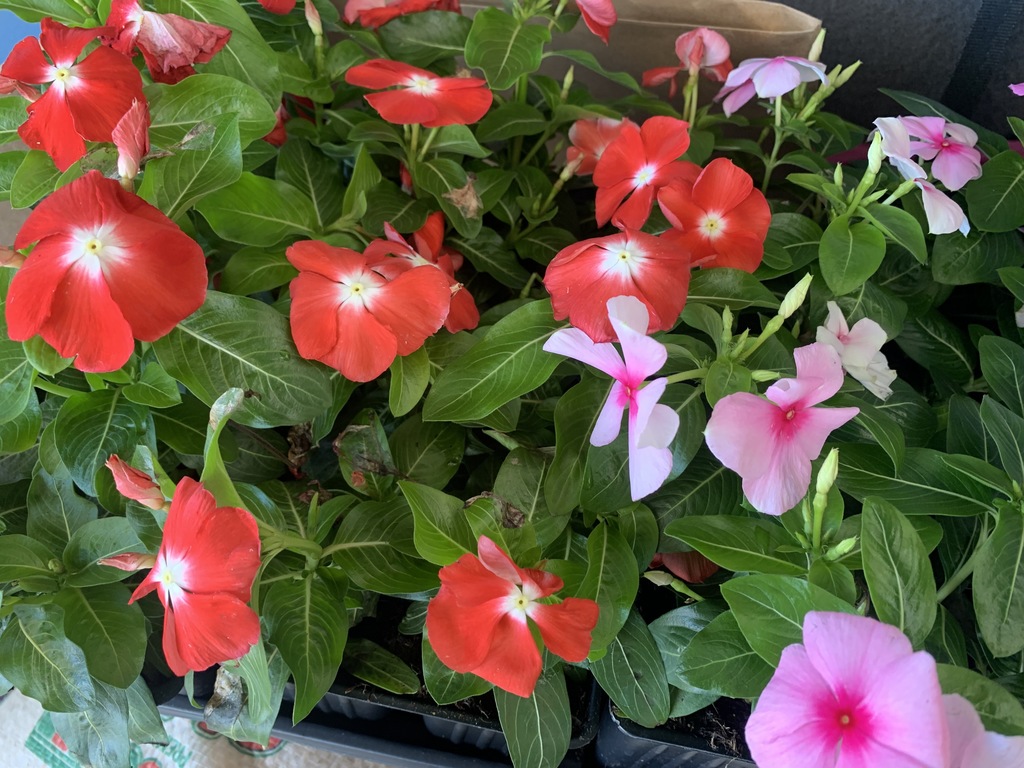 A Broaddus ISD bus was involved in an accident today. All parties involved were cleared by EMTs on the scene. This was an extremely scary time for BISD and our community. Quick responses by emergency personnel helped clear the scene. We are thankful that everyone involved is going home to their families this evening. All parties involved will be in our prayers.

Good morning! Our Summer Enrichment program will begin this morning with lessons about the book "Misunderstood Shark"...watch for your bus coming soon! Lunch today will be Crispito, Refried Beans, Chips, Fruit and milk and is available to our participants and others! It's a great day to be a BULLDOG!