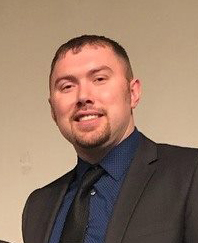 Dear Parents/Guardians/Community,
My name is Lucas Holloway, and I am the superintendent at Broaddus Independent School District. This will make my sixth year at Broaddus ISD, my 5th year as your superintendent, and my 15th year in education.
I am happily married to my wife, Leah Holloway, and we have two kids, Laila and Lindsey Holloway. I am a Broaddus graduate. Then, I went on to receive my Bachelor's degree from Stephen F. Austin to become a teacher/coach. I was a teacher/coach for several years, and during those years, I went back to school for my Master's in Education. Then, I had the opportunity to return to Broaddus as the Elementary Principal. While working as a campus administrator, I earned my Superintendent's Certificate.
It is my mission, along with the rest of the district, to empower and inspire students to be lifelong learners in a safe and supportive environment so that today's students can become tomorrow's leaders.
The district is headed in a new direction. Be on the lookout for all of the different changes that are about to occur at Broaddus ISD and the impact that we are going to make on our students.
Sincerely,
Lucas Holloway
Broaddus ISD Superintendent
"A Tradition of Excellence"